Taylor Swift Is Due To Walk Down The Aisle VERY Soon But Don't Get Too Excited
7 June 2017, 11:10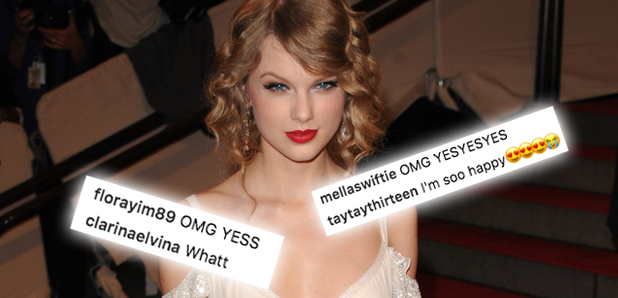 Tay's childhood pal is set to tie the knot and fans have unearthed proof that Miss Swift is due to be a bridesmaid.
Things have been on the quiet side from Taylor Swift recently. Ever since her record breaking album '1989', she's gone on a little bit of a hiatus, apart from popping up on the 50 Shades soundtrack of course.
Kim Kardashian Did Not Hold Back When Revealing What Went Down Between Kendall & Taylor Swift After THAT Snapchat Feud
That was until her bestie Abigail Anderson recently tagged the 'Blank Space' starlet in an Instagram post of some top notch bridal swag...
Taylor and Abigail have been BFFs for YEARS now so it wouldn't be the biggest surprise to see Swift walking down the aisle at the wedding. Abigail was the subject of one of Tay's earlier hits 'Fifteen' as well as constantly popping up on the Grammy winner's own Instagram.
"Relationships Are Hard" - Harry Styles Finally Breaks His Silence About His Relationship With Taylor Swift
It was pretty much exactly one year to the day that Taylor threw a massive engagement party for the couple too (bonus points if you can spot Ed Sheeran in the snap).
Whilst you're here you might as well remind yourself as to just how damn good Zayn & Taylor's voices sound together!