WATCH: We Got Shawn Mendes To Sing A Hedgehog To Sleep, He Freaked Out & It's Hilariously Cute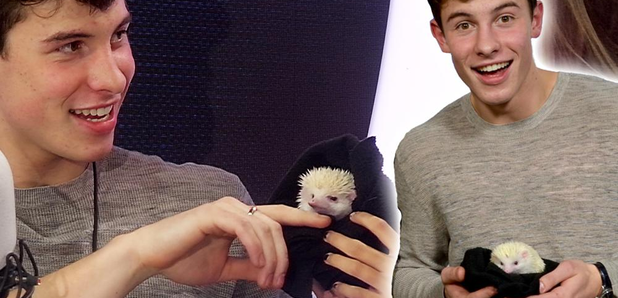 Hear that? That's the sound of our hearts breaking because it's too cute to handle.
Hands up who would quite like Shawn Mendes to sing you to sleep.
*everyone in the Capital office raises their hand*
Well, combine Shawn's hella smooth vocal tones with a cute AF little hedgehog and you've got a recipe for success.
RIGHT?
And GUESS WHAT, GUYS. We've done just that.
Yep, we made global superstar, Shawn Mendes sing a Hedgehog to sleep and we legit cannot cope with how adorable it is.
Just LOOK AT HIM.
(The hedgehog, not Shawn…)
If that doesn't make your Wednesday that bit better, then we have no idea what will.
You May Also Like...