Shawn Mendes Tweeted About His Idol Ed Sheeran In 2013 And Now Has A Song Written By Him
31 May 2018, 16:29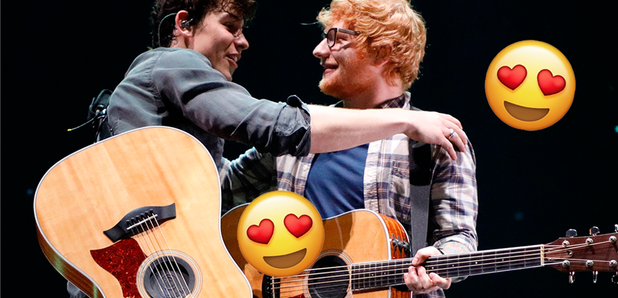 It's crazy to think how far Shawn Mendes has come from tweeting how much he wants to meet his musical inspiration, Ed Sheeran, to having 'Fallin' All Into You' written by the man himself on his new album,
Shawn Mendes has a seriously impressive list of collaborators on his new self-titled album released earlier this month, but none are cooler than his icon-turned-songwriter-and-bestie, Ed Sheeran, who co-wrote the song 'Fallin' All In You'.
Shawn Mendes Fans Are Convinced 'Why' Is About Camila Cabello
Yup, Shawn is living out his actual dream because it turns out, he's been a serious super fan of Ed for quite some time now.
After tweeting back in 2013 saying Ed is "100% the person [he] looks up to" and that "to meet him would be the absolute best" people are freaking out that Shawn's living out his actual, real life pop fantasy, because his tweet became more than true.
To ever meet ed sheeran would honestly be the best, hes 100% the person i look upto for music

— Shawn Mendes (@ShawnMendes) August 26, 2013
Fans have revisited the old tweet to let 2013 Shawn know just how successful he has become.
hey 2013 shawn it happened lad you dream came true

— ray loves darlin (@vapormnds) October 29, 2017
Boy, now you are writing songs with him... pic.twitter.com/SRYFDTbojb

— Dagmara x (@mendesloverka) March 23, 2018
The guitar strumming pair are now not only good pals, having previously joined forces before to perform together, but Shawn even got a little slice of Ed's infamous song writing skills.
His musical stamp can be heard running throughout Shawn's track and it hasn't been missed by fans, who are seriously stanning this new musical bromance.
you can clearly hear ed sheerans influence on fallin' all in you & it is one of the most beautiful songs lyrically and musically

— elena 4 (@shawnsbluemoon) May 25, 2018
ed's influence on fallin all in you is SO CLEAR

— matt (@aftetastes) May 25, 2018
fallin' all in you reminds me of an ed sheeran song

— aubrey (@Ietyourlifegoon) May 24, 2018
All in all, they're the acoustic guitar playing heroes of pop music and we can't wait to see where their musical friendship will take them in the future, because we know it will be huge.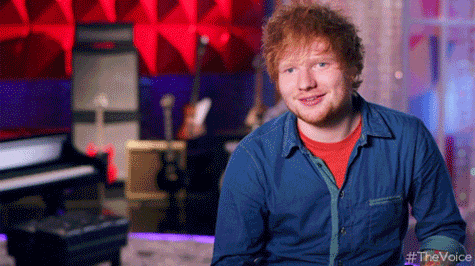 Picture: GIPHY
Download Our Brand New App For All The Latest Shawn Mendes News