Rita Ora Vows Zac Efron Shirt Rip Was "Spontaneous"
24 April 2014, 10:17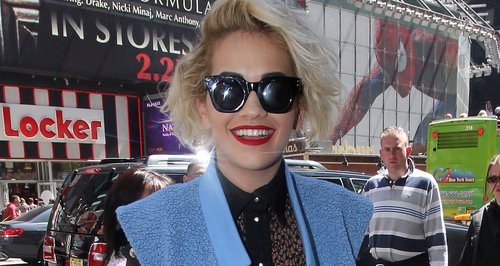 The 'R.I.P.' star also opens up about going on a romantic getaway with Calvin Harris.
Rita Ora has promised her now infamous Zac Efron shirt rip was a "spontaneous" moment, while opening up about the event earlier this month.
The 'I Will Never Let You Down' star made headlines at the MTV Movie Awards 2014 when she ran on-stage during Zac's acceptance speech for Best Shirtless Performance and ripped off his shirt.
"[I was] a spontaneous moment," Rita confirmed to MTV News this week. "Kind of like somebody in my mind spoke to me and said, 'You better go rip that shirt off!'.
The 'Radioactive' star also said her and boyfriend Calvin Harris are planning a romantic getaway sometime soon to relax before the rest of their hectic year.
"I think [Calvin's] ready for us to go away together," she revealed. 'I haven't been away with him in a long time.
"I want to take my weave out, so it will be nice to spend some quality time," Rita added.
You may also like: