LISTEN: Would Rita Ora Pass On X Factor Judging Role For The #CapitalSTB?
3 June 2015, 08:28 | Updated: 3 June 2015, 08:52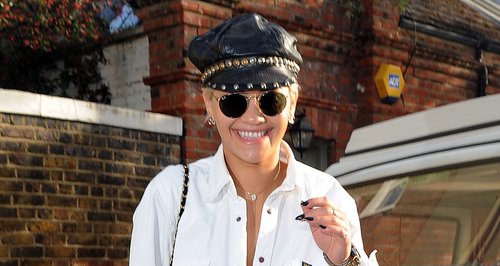 We find out where Rita's priorities lie. A judging role on the X Factor or Capital's Summertime Ball... There is only one right answer.
In addition to Jason Derulo and Meghan Trainor, Dave Berry and Lisa Snowdon put a #BallBuster question to 'Poison' singer Rita Ora. To secure her place at our Summertime Ball 2015 With Vodafone Rita MUST answer a tough ball-busting question.
The scene is this... just ahead of taking to the #CapitalSTB stage Rita Ora gets a urgent call from X Factor boss and music mogul Simon Cowell - he wants Rita to join the X Factor judging panel for a cool one million dollars per show, BUT the singer must leave the 80,000 strong crowd at Wembley to get in a waiting helicopter...
What does Rita do? Listen above to find out.
For more exclusive celebrity interviews make sure to listen to Dave Berry and Lisa Snowdon Saturday from 6am.
You may also like...
What Has Jason Derulo Changed His Name To For The #CapitalSTB?