"She's Fun": Will.i.am On Why Rita Ora Will Be Great On The Voice
26 September 2014, 09:34 | Updated: 26 September 2014, 11:38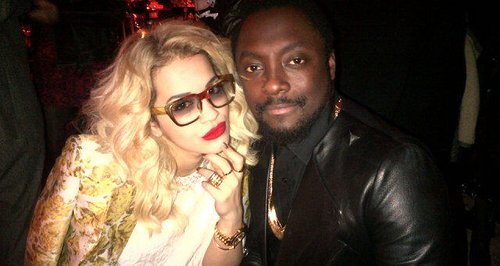 Rita Ora is the newest coach for The Voice UK – and Will.i.am couldn't be happier about it!
Rita Ora being announced as the newest judge for The Voice is VERY exciting – and fellow coach Will.i.am can not stop singing her praises!
Will.i.am Talks Rita Ora Joining The Voice UK...
When Max caught up with Will.i.am, she asked him why he wanted Rita on the show. He said, "I was pleased to put in the word to bring Rita on. We were in the studio and she was asking loads of questions, similar to the questions I asked."
Will.i.am Chats ALL About Rita Ora...
Will added that he thought the role wouldn't be right for everyone. He explained, "You don't have the luxury of picking the right shot for a photo, you don't have the luxury of editing the video, you don't have any of those luxuries."
"You're there raw on television, unfiltered, so that can be daunting for a lot of folks. Because you're really showing your real personality."
And why would Rita be the perfect artist for the job? Will revealed, "Let me tell you something about her. She's like one of the nicest, funnest people to be around."
"I know I said the same thing about Kylie, but Rita is a different type of fun. It's like 'Oh my gosh, let's go out!' and she knows exactly where to go and what to do. So could bring some of that and just that life to the show. It's going to be amazing."
This is set to be the best series yet!
And remember... you can catch Max's Capital show this Sunday (28th September) from 7pm for her chat with will.i.am, as well as her show Mondays to Thursdays from 10pm.
You May Also Like…