Rita Ora And Charli XCX Pass On Their Hot Valentine's Dating Tips
16 February 2015, 07:29 | Updated: 16 February 2015, 07:32
When the girls came in to see us, they passed on their best advice for bagging that hotty this Valentine's Day!
When it comes down to getting hot dating tips ahead of Valentine's Day, who better to ask for advice than Rita Ora and Charli XCX?
The girls popped in to see us at Capital, so Max asked the girls to impart their wisdom to help other ladies bag their dream man.
Rita Ora, who is starring in the 50 Shades of Grey movie, is a firm advocate of confidence – saying that if you believe that you can bag that hot boy, he will believe it too!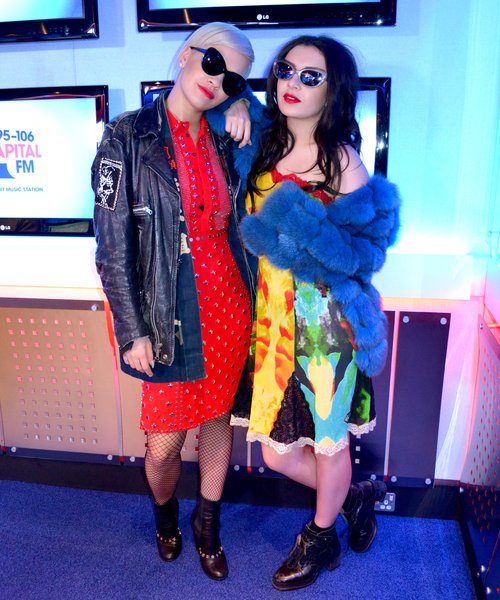 Charli XCX reveals that she likes eating pizza in bed with her date, "I'm very sloppy and messy and I don't really care to be honest!"
Charli also insists that her man has to be funny and agreed with Rita the confidence is the key.
Catch Max on Capital Monday – Thursday from 10pm and Sundays from 7pm.
You May Also Like: