Rita Ora's On A New Tennis Diet, Find Out What It's All About...
5 June 2015, 14:08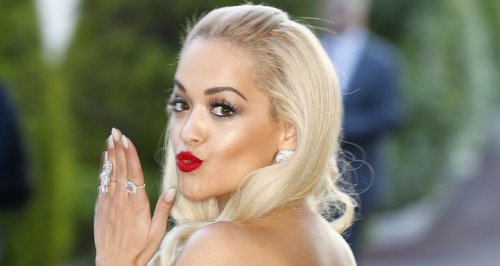 The star explains her new 'tennis diet'... although it'd seem there's not actually ANY tennis involved in it. We're confused, to be honest.
With less than a day to the main event Dave Berry and Lisa Snowdon catch up with Rita Ora backstage ahead of the Capital Summertime Ball with Vodafone to ask what she'd like in her dressing room. Turns out Rita's not after much, just the following...
"Fresh coconuts with the straw in it, not the ones from the bottles, the fresh coconuts with the straw in it, the green ones. I want the seaweed crisps you can eat, I want some cashew nuts, and I want a tennis set! I'm on this new tennis/ healthy diet but I don't play tennis."
Rita also tells Dave and Lisa we can expect to hear her new single 'Poision' in her set: "I can't wait to hear it in an arena kind of vibe" the singer added.
Keep it Capital this Saturday June 6th for full live coverage from our Summertime Ball 2015 with Vodafone.
You may also like...