"It's The First Performance Of The Rita Ora Comeback!" She's Coming To The #CapitalSTB!
30 April 2015, 08:21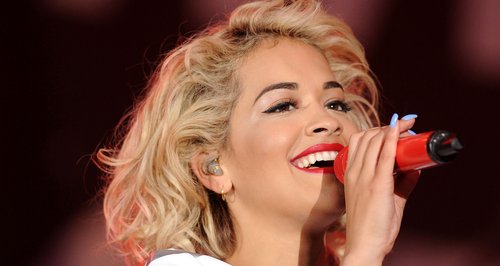 Rita's been confirmed as a #CapitalSTB performer – and she's always a MASSIVE hit at our balls!
As if this year's line-up for Capital's Summertime Ball with Vodafone could GET any bigger – Rita Ora is the latest star to be added to the bill!
The 'I Will Never Let You Down' star certainly hasn't let us down before – and anyone that saw her at the Jingle Bell Ball knows she always gets the crowd singing along to every word.
Rita told Max what we can expect from her set, "I'm so excited to come back and perform for the Summertime Ball. Literally, I haven't performed for about two years so this is the first performance as the Rita Ora comeback so I'm really looking forward to it."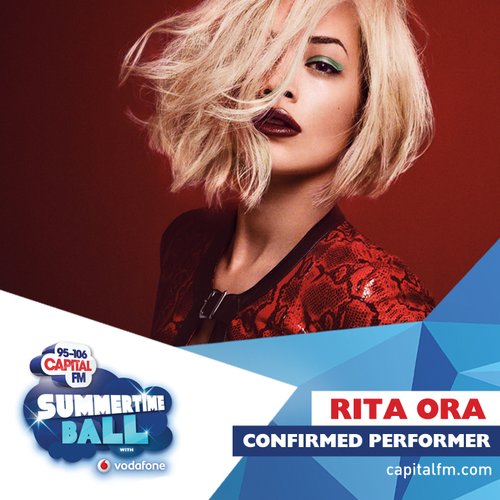 Her #CapitalSTB performance is going to be a highlight in one heck of a year for Ms Ora – as well as some pretty massive collaborations with the likes of Iggy Azalea, Charli XCX and Charles Hamilton, working as a coach on The Voice, Rita also has a brand new album in the pipeline too. Phew!
If You Can't Wait To See Rita Rock The Ball, Tweet Us @CapitalOfficial With #RitaOraAtCapitalSTB
Tickets for Capital's Summertime Ball 2015 with Vodafone go on sale tomorrow (Friday 1st May) at 8am.
Get all the latest @CapitalOfficial #CapitalSTB
Check out Rita Ora's sexy duet with Charles Hamilton on 'New York Raining' for a taste of what to expect from her set: