Rita Ora & Charles Hamilton Take On Beyonce & Jay-Z... And WIN!
1 June 2015, 10:45
The 'New York Raining' duo have become our favourite Instaoke couple EVER after nailing 'Drunk In Love'.
Max's Instaoke has become an institution on Capital, with the world's hottest stars trending worldwide by covering 15-seconds of some classic tunes.
Charles Hamilton and Rita Ora stopped by Capital last night (31st May) to chat about their new collaboration, 'New York Raining', but Max couldn't resist getting the pair to take on her Instaoke challenge.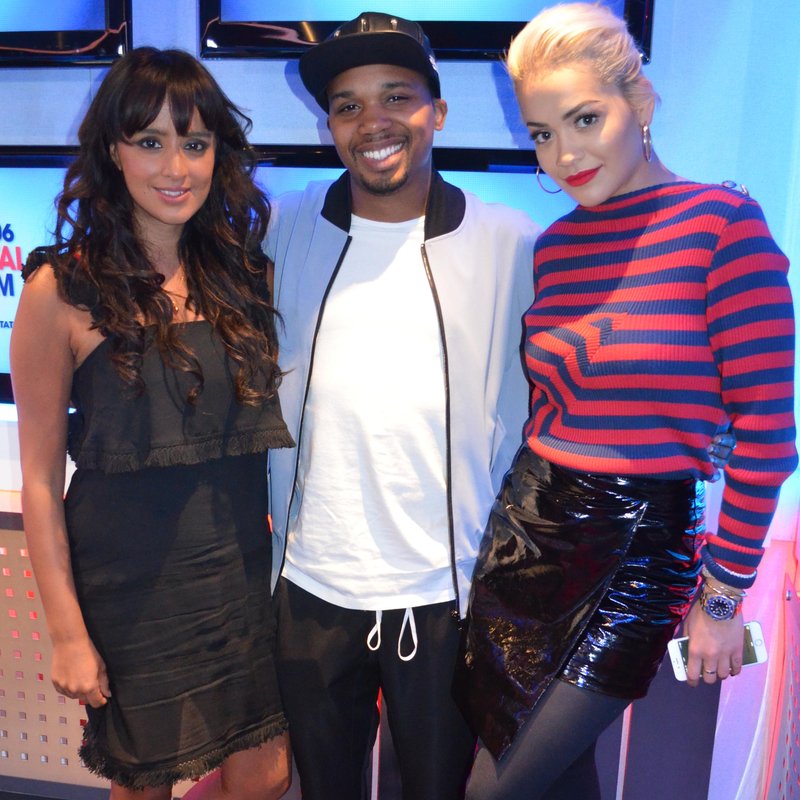 Charles & Rita definitely didn't disappoint, putting some serious effort in to their rendition of Nelly & Kelly Rowland's classic 'Dilemma', and they absolutely SLAYED Jay-Z & Beyonce's 'Drunk In Love'.
Just when we thought things couldn't get any better, Max threw out a curveball in the shape of Lethal Bizzle's 'Fester Skank' - we never knew Rita Ora had such a rap game!