Rita Ora LOVES Taking #Selfies... And Isn't Ashamed To Say It!
7 August 2014, 11:34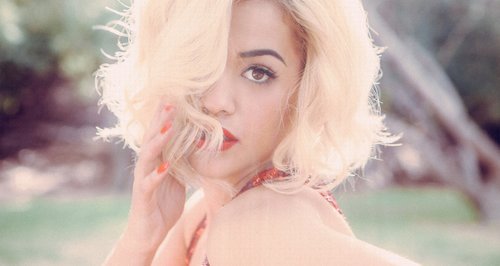 The 'R.I.P.' star says she enjoys seeing snaps of herself looking sexy and beautiful.
Rita loves her a cheeky selfie… and she isn't afraid to shout about it!
The UK star says she has no shame about enjoying seeing sexy snaps of herself, because she wants to have nice pics to look back on and show off to her kids in the future.
"Every girl, without fail, loves to look at a sexy picture of herself," Rita reveals in the September issue of Glamour magazine. "Whether it's a selfie, topless on Instagram or me doing photo shoots in my bra and knickers, it's because I wanna look back and show my kids I had nice photos.
"It's the way of the game, it's how we express ourselves, whether it's through our skin or our mouths," she explained. "If you don't like it, don't look!"

You may also like…