Rita Ora Claims Rob Kardashian's Twitter Outburst Nearly "Ruined" Her Career
13 March 2013, 13:38
The 'R.I.P' singer hits out at her former boyfriend in a new interview and his public comments.
Rita Ora has confessed that Rob Kardashian's Twitter outburst last year nearly "ruined" her career.
The pair's relationship came to a close at the end of 2012 and the reality TV star claimed the singer had cheated on her spread several rumours about their private lives.
Speaking to Look magazine, the 'Shina Ya Light' star questioned the behavior and said the social media platform highlights the fact he is not "mentally stable".
"I don't vocalise things that don't deserve attention," she told Look of her usual silence on such matters. "But it was something that was so unnecessary. Why would you flood people's brains with unnecessary s***?"
The singer claimed such social networking sites can be the demise of an individual and reflected on how her career could have gone a different way following the comments.

"In my world, things like that just aren't important. Twitter... can ruin your life. I thought I nearly had a 'ruined' moment, but no," she told the publication.

Rita continued: "When you're involved with someone for a while and they decided to express their feelings to the public - that's not my personal way of therapy, but I guess everyone takes split-ups differently.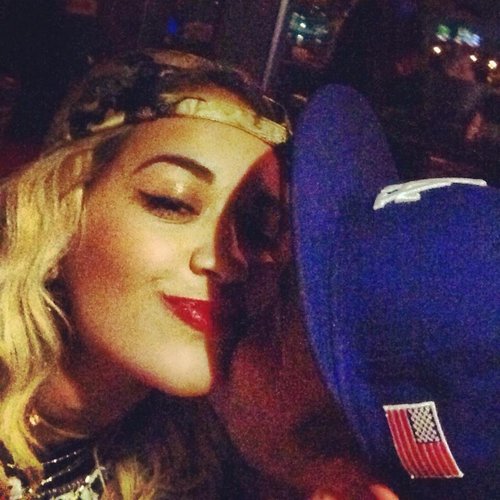 "You should have to sit an exam before you go on Twitter to see if you're mentally stable."
Meanwhile, Rita has currently been caught up in a war of words with Azealia Banks this past week during the Future Music Festival.
The '212' star claimed the 'How We Do (Party)' singer was trying to intimidate her ever since they arrived for the same event.