Rumour Has It Rita Ora And Rich Hilfiger Have Called Off Their Romance
19 December 2014, 10:41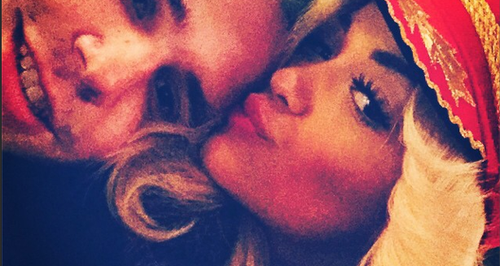 Have Rita and her man Rich ended their relationship to focus on their careers?
Sad news #RitaBots! Rumour has it Rita Ora and her man Ricky Hilfiger have called it quits, as she begins to put her FULL focus on that new album!
The pair are believed to have started dating around six months ago, after which Rita seemed inseparable from designer Tommy Hilfiger's handsome son.
But fresh rumours this week suggest they've called time on the romance because of long-distance issues and Rita's desire to put 100% of her effort into her music. Say it isn't so?
"Rita is so busy she is just flat out at the moment," a source told the Daily Mirror. "Realistically she doesn't have the time for a steady relationship.
"It's not acrimonious, they just sort of drifted apart," the source claims. "As much as she liked Ricky, her career is the priority at the moment."
"They do share a lot of mutual friends though, so they're bound to stay in touch. However it's just not practical to be together right now."
Rita Ora dropped her single 'I Will Never Let You Down' earlier this year, as well as teaming up with Iggy Azalea for 'Black Widow', and is now hard at work prepping her second album. Bring it on, Ms. Ora!
You May Also Like…