Rita Ora Admits She's Been Too Open... But Wants People To Know She's Human Too!
20 August 2014, 10:59 | Updated: 20 August 2014, 15:26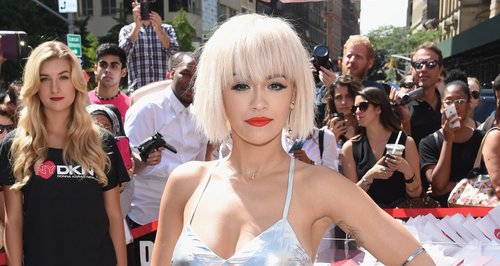 The 'R.I.P.' superstar says she's learned her lesson about talking about her personal life.
Rita Ora says she's been too open about her life in the past… and will now let her music do all the talking!
The 'I Will Never Let You Down' star says she wants people to know she still struggles with everyday dramas, while opening up exclusively to Capital about stories on her personal life.
Rita Ora gets honest about her personal life...
"There are some things that sometimes I want to scream, but no one will never see that because this is what I do, and I love it," Rita told Capital's Max, when asked about the intrusion she faces in her life. "What I've chosen to speak about in the past, yeah, sometimes it's been a bit too open because, yeah, I am human and I want people to know I am a girl and things do happen to me.
"Just because cameras are in my face it doesn't mean I don't have normal dramas," Rita explained. "But I think it's a lesson learned.
"And now me being older, being 23 and that, I've learned to just contain myself. I contain what I talk about," she added, before promising: "This [new] album's the most honest I've ever been and I think all these headlines and all these stories, it will all make sense soon."
Rita Ora is currently working hard on her second studio album, as well as featuring on Iggy Azalea's brand new single 'Black Widow'.
You may also like: