LISTEN: Rita Ora's New Song 'Poison' Gets First Capital Play – You're Already #Obsessed!
18 May 2015, 09:06 | Updated: 18 May 2015, 14:55
RITA ORA - Poison (Lyric Video)
03:27
Rita's incredible new track got its first play on Capital this morning - and Twitter pretty much exploded with love for the new song.
Rita Ora is officially BACK - and how incredible is her new song 'Poison'?! The track got its first Capital play this morning (Monday 18th May) and you guys were clearly just as excited as we were!
Rita premiered the new track, the first cut from her forthcoming new album, this morning and spoke about how important it was to bring out the right song for her comeback. "It was really important for me to come back with the right song. It's been a while and I wanted to come back with a bang."



Rita premiered the pop-art inspired artwork for 'Poison' last week, teasing fans that they could hear the full version on the 18th May:
Rita's described the track as being "about my bad luck with love" and the first play sent the #RitaBots into a frenzy:
@CapitalOfficial @RitaOra OMG PLAY IT AGAIN

— shan (@Reetsisbae) May 18, 2015
@CapitalOfficial @RitaOra omg incredible

— Steven (@quickbeam12) May 18, 2015
@CapitalOfficial @RitaOra Amazing!!!

— Pamilian Exar (@PamilianExr) May 18, 2015
@RitaOra I LOVE IT SO SO MUCH!!!! #poison #ro2

— abby (@AbbyBarker_ora) May 18, 2015
@RitaOra IM SO PROUD OF YOU

— ariel//POISON AF (@spearsxdelora) May 18, 2015
@RitaOra this is just the beginning of a great album

— Chow (@itsRickyHil) May 18, 2015
@RitaOra I just woke up, and you already made my day #poison

— Priscillia (@lxndrew) May 18, 2015
@RitaOra this is such an iconic comeback!! #ReturnOfTheOra #POISON

— Rita Ora Daily (@AlwaysRitaOra) May 18, 2015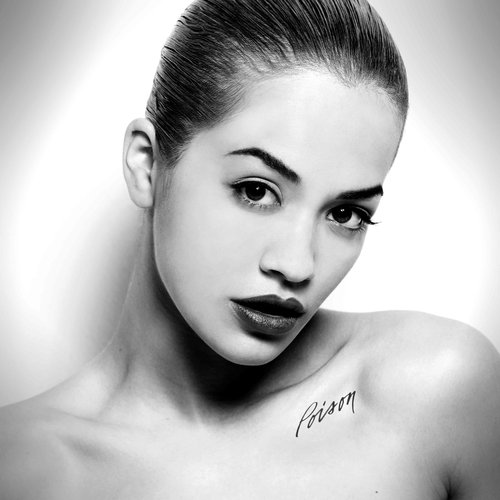 Ms Ora has previously said that she would be premiering a song called 'Testosterone' – produced by Diplo – in March, but as yet we don't know when that track will be dropping.
Rita's most recent track was a feature on Charles Hamilton's 'New York Raining' – her last solo release was 'I Will Never Let You Down' last May, but she's since collaborated with Iggy Azalea, Charli XCX and more.
Rita's second album is expected to drop later this year – the record was originally planned for release last summer – and Rita has been working hard on fine-tuning her new tracks as well as other projects like a cameo in the 50 Shades Of Grey movie, US TV series Empire and other acting roles.
'Poison' will be released on 28th June 2015 and Rita Ora will be performing at the Summertime Ball on 6th June at Wembley Stadium - check out the full line-up here.