Wait, Did Madonna ACTUALLY Make Rita Ora Kneel In Front Of Her The First Time They Met?!
16 March 2016, 12:28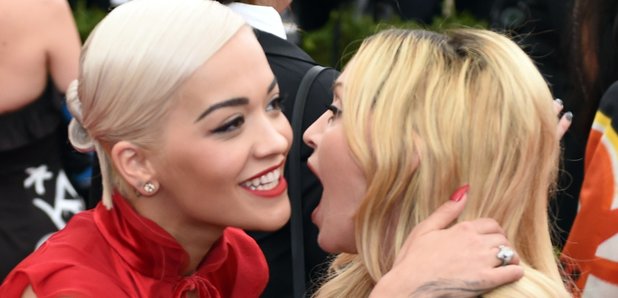 Oh wow, this sounds like the most awkward first meeting ever...
Only Madonna could PRETTY much get away with asking someone to KNEEL ON THE FLOOR in front of her and not raise too much of an eyebrow.
And apparently that's exactly what happened when she met Rita Ora for the first time several years ago - admitting that a bizarre set of circumstances led to her ending up at the feet of the Queen Of Pop. Rem… OK, then!
"I was once doing a charity event and I met my idol Madonna," Rita recalled to Glamour Beauty Festival. "I was waiting for her and I was shivering. And my sister said to me, 'Are you OK? You look really crazy'.
"And I was like, 'I think I'm going to be sick'. And Madonna walks in with lighting all around her," Rita continued. "I said, 'Hi, it is so nice to meet you', and she was like, 'This is the lighting here. Can you just kneel down here on the floor'.
"I was like 'OK', so I kneeled down on the floor and we had this conversation where I was on the floor. Can you believe that?" she added. "But this is Madonna and she can do whatever she wants. That was major. Everything is a learning curve."
Despite their admittedly CRAZY first meeting, it's clear things eventually worked out well between the pair and they must have got on like a house on fire because since then Rita's fronted Madge's Material Girl clothing line AND joined her on stage for the 'Rebel Heart' tour last year.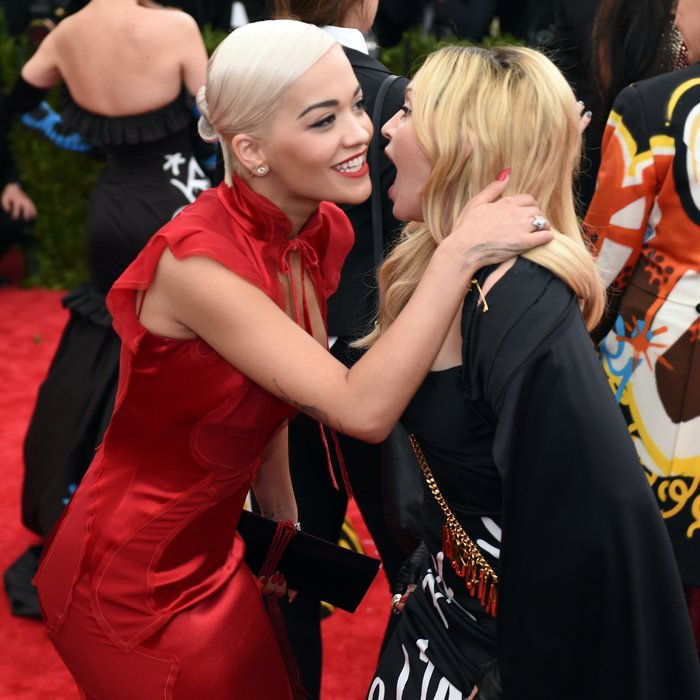 Picture: Getty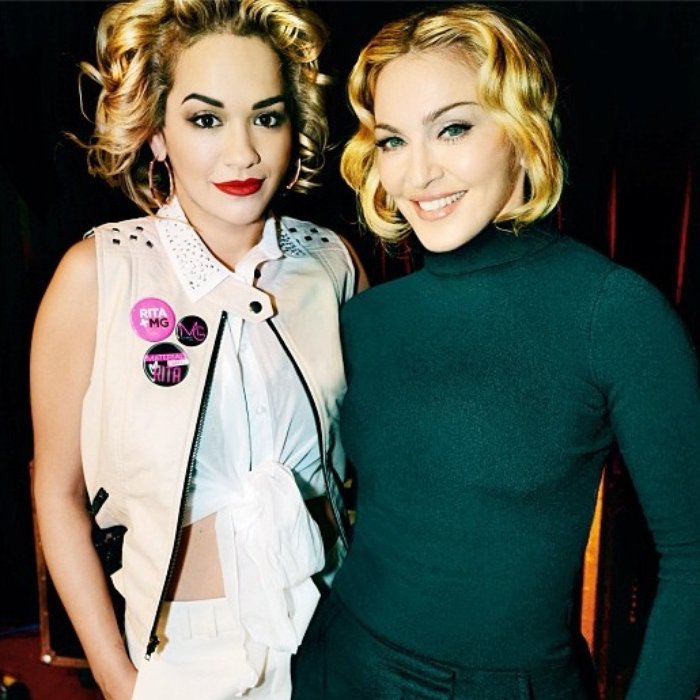 Picture: Instagram
You may also like...