Rita Ora Wants To Be In Love Again After Calvin Harris Split
16 October 2014, 10:52 | Updated: 16 October 2014, 10:54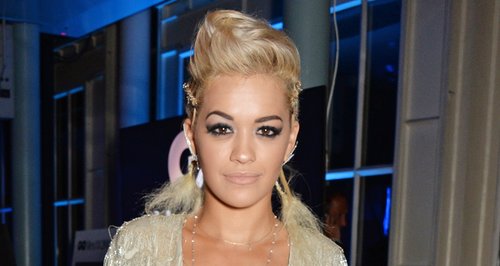 The 'Black Widow' singer also says she wants people to remember she's just a 23 year-old girl.
Rita Ora says she is ready to be in love again, and has spoken honestly about her split from Calvin Harris earlier this year.
The couple went their separate ways in July, and Rita says is looking for romance again after going through a tough time.
"Without complaining, without being moony, because this is what I have wanted to do all my life, I think it's that people may forget I'm just a 23 year-old girl who wants to be in love," Rita revealed to Teen Vogue this week.
"Even though I live and breathe my job, I still want someone to want me," she explained. "That's how every girl feels."
Rita went on to talk briefly about how she's coped after her split from Calvin in July, and the through processes she's been going through.
"It's like, 'Will I ever love someone as much as I loved that person?'" Rita added. "You will. You won't forget how you felt, but you will love someone else again."
You May Also Like…