Are Rita Ora & Lewis Hamilton Dating? The Pair Have Been Cosying Up On Holiday Together!
8 July 2016, 10:48
The pair flew off to Rita's holiday home in Montenegro and got seriously flirty by the water…
There might be a new relationship on the cards… Rita Ora and Lewis Hamilton have been spotted getting close on holiday in Montenegro.
After Rita's recent hospitalisation for exhaustion, the star jetted off to Montenegro for some R&R and was soon joined by Lewis Hamilton who flew out on his private jet.
The pair were photographed having a SERIOUS flirting sesh by the water, having a waterfight with a hosepipe – saucy!
An onlooker told the tabloids, "They looked very cosy and flirty. It was clear Rita had had a couple of drinks and Lewis was loving every second of it.
"While they may not be a couple they were clearly enjoying themselves. They both had huge grins on their faces."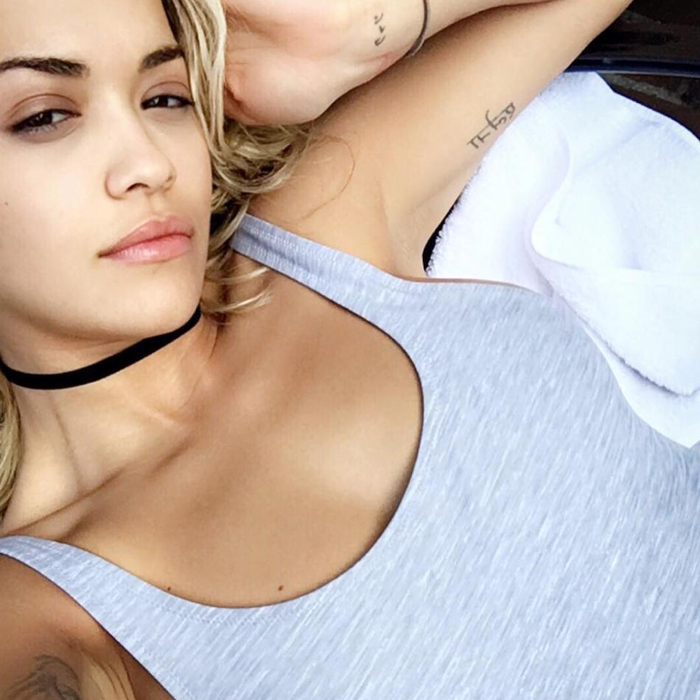 While Lewis flew in on style on his bright red jet, Rita flew in considerably more normal fashion – on a Ryanair flight earlier in the week with her sister, Elena.
Rita was joined by he sister, dad and cousin and was meant to fly back on Ryanair too, but changed her plans after Lewis offered to fly her home on his jet instead.
A source told DigitalSpy that the pair are probably just close mates after knowing each other for a long time, "The story more or less says and shows what it is.
"[Rita] was on holiday with her family. [Lewis] joined them on the last day. She is with her family in the pictures and video and they are just messing around as friends."