Rita Ora Awkwardly Interrupts A Live Radio Show - WATCH
8 June 2015, 12:34
Poor Ant Payne - he just wanted to spread some Summertime Ball love, but Rita had other plans!
This weekend saw 80,000 screaming hit music fans descend on Wembley Stadium to see our most insane line up... EVER!
One sassy lady from that line up, Rita Ora, was mid-interview with Max in our backstage radio studio when not everything went according to plan.
In another corner of the studio, Ant Payne was broadcasting live across the UK, playing out the best performances from the #CapitalSTB stage - which ACTUALLY interrupted Rita and Max's chat. Her reaction was PRICELESS!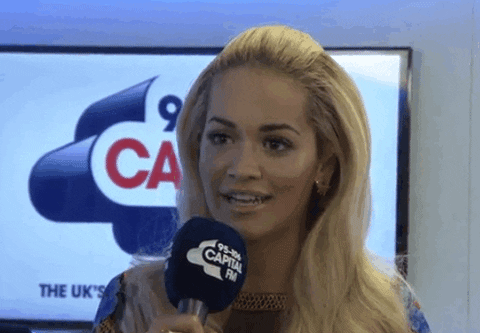 Rita being the fiery senõrita that she is, strutted over to Ant and gave him a taste of his own medicine - by crashing his show!
"Excuse me I'm in the middle of an interview" Rita hollered at the Capital DJ, before hijacking his link to say how much she was loving the Ball.
Rita went on to NAIL her Summertime Ball with Vodafone set - which included her brand new single 'Poison', as well as some of her classic tunes from the last 3 years.