Rita Ora Names Gwen Stefani Her Dream Collaboration: "The Song Is There"
12 May 2014, 09:36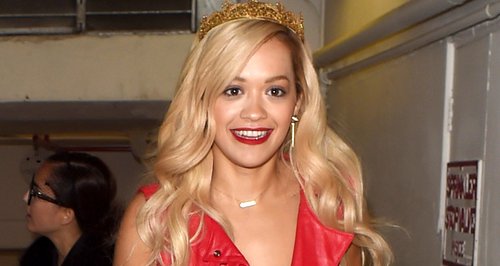 The 'I Will Never Let You Down' star says there have been some strong talks about a team-up.
Rita Ora has named Gwen Stefani as her dream collaboration and says she already has a song ready for whenever their team-up comes about.
The UK singer, who hit number one on the Vodafone Big Top 40 over the weekend with 'I Will Never Let You Down', says the pair have come close to recording together before but that personal circumstances have always stopped it from happening.
"There's this lady, who I've loved since I was young and I've said it all the time, has an amazing family and et cetera, so it's a bit of getting the right time," Rita teased to MTV News, before revealing: "But Gwen Stefani is the one.
"There's been talks and there's been things, but she's just had an amazing baby, obviously real life hits, but we will future it out," Rita promised. "It's all about the timing, but the song is there.
"I'm just really kind of waiting for her to be like 'boom', but we don't force things like that," she added. "They just happen."
Rita Ora is expected to launch her second studio album later this year, and has been confirmed on the line-up for the Capital Summertime Ball 2014.
You may also like: