WATCH: Rita Ora And Chris Brown Get SERIOUSLY Steamy With 'Body On Me' Live Performance
9 September 2015, 14:37
Rita Ora feat. Chris Brown Performs "Body On Me"
04:20
See what happened when Rita and Chris recreated their amazing music video for a US TV show.
Rita Ora shows off some slinky, sexy moves for her brand new live performance of recent hit' Body On Me'… and she brought Chris Brown along for the ride!
The 'I Will Never Let You Down' star teams up with her collab partner Chris for a live version of the summer song on Jimmy Kimmel's chat-show this week, and the pair get VERY close while dancing away to the track!
Their performance was pretty much a recreation of the sexed up 'Body On Me' video that arrived earlier this summer, fans' first new taste of what's to come from Rita Ora's second studio album.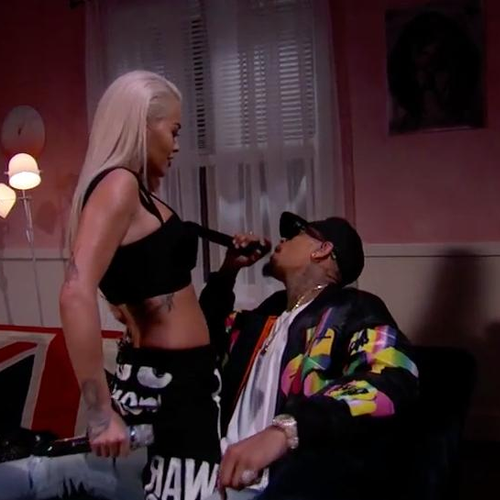 You may also like...
WATCH: Rita Ora's 'Body On Me' Music Video