Rita Ora Says Cara Delevingne Encouraged Her To Wear Lycra And Latex Clothes
28 March 2013, 11:14 | Updated: 28 March 2013, 11:53
The 'Hot Right Now' singer opens up on her friendship with the supermodel.
Rita Ora has revealed that her close friend Cara Delevingne was the one who encouraged her to experiment more with her wardrobe.
The 'R.I.P.' star is known to wear an array of colourful outfits – whether on stage or in public – and told Hunger magazine that the supermodel is helpful with deciding new items.
"When it comes to my look, my music and the videos I have 100 per cent control over it," she declared. " If I make mistakes, have a little slip, I blame myself.
"But the Lycra clothes and the latex that you've seen me in this season, Cara and I discussed them and brought them into reality."
Rita also spoke about her forthcoming new album, which she has been teasing earlier this year.
Check out Rita's cover shoot with The Hunger magazine below: (Picture: The Hunger Magazine/ Rankin)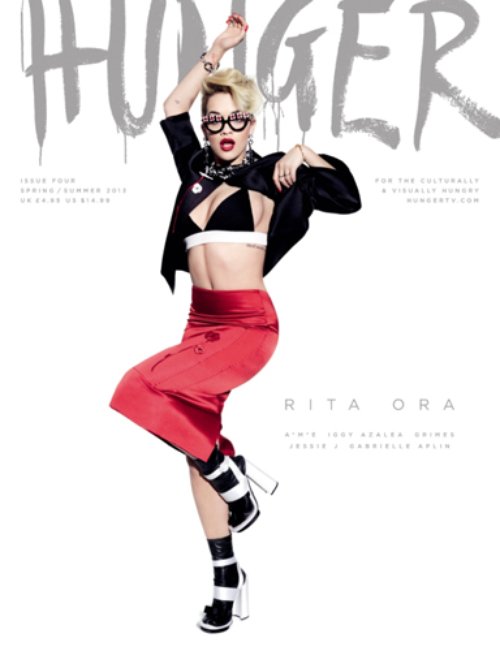 The star assured fans that she will call upon her feelings concerning her break-up with Rob Kardashian and the negative media which followed.
"My next album is about me being 22, growing up in this industry really fast, and being in a really s**** relationship, and all the shit I had to deal with," she said.