Azealia Banks Calls Rita Ora "Rihanna's Understudy" In Twitter Rant
11 March 2013, 14:08
The '212' rapper is involved in a war of words with the 'R.I.P' star on Twitter.
Rita Ora has come under fire from rapper Azealia Banks – who said the singer was upset at being "Rihanna's understudy".
The 'Liquorice' star is currently appearing at the Future Music Festival 2013 on a line-up which includes the 'Shine Ya Light' singer and said the pair have come to blows since day one.
"Ever since I arrived on this tour Rita's been going out of her way to try and intimidate me," she wrote.
The rapper also hit out at Rita for secretly taking pictures of her backing dancers and then uploading and deleting the snaps on Twitter.
"Lol Rita Ora is so thirsty. She climbed over the wall of my dancers dressing room to snap photos," she added. "She's been TRYING IT on this tour man....."
"She's mad she's Rihanna's understudy."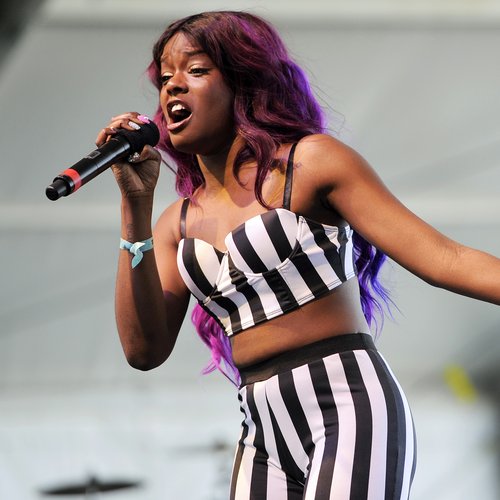 Azealia then also uploaded a screenshot of a text message between the pair in which Rita attempts to understand what has occurred between the pair.
It read: "At the end of the day I don't know who the f*** u think you are secondly u don't know me I've done nothing but try b nice to u 3rdly ur dancers were talkn to me further more ill see ur a** at the motherf***** concert."
Rita is yet to respond to the comments but did thank the audience in Adelaide after coming off stage.
Meanwhile, Azealia has also this week confirmed that she's recorded a collaboration with Lady Gaga and Beyonce, but failed to divulge if it was the rumoured 'Ratchet' song that's set to feature on the Destiny's Child singer's new album.