Rita Ora Reveals Anne Hathaway Told Her She Was A Fan: "I Was Gob-Smacked!"
15 May 2014, 09:41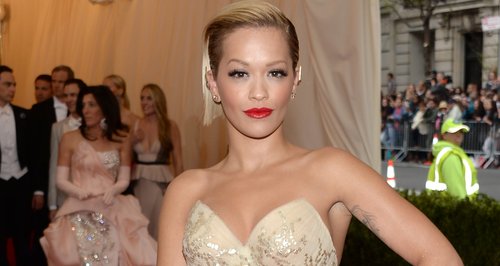 The 'R.I.P.' star says she couldn't believe it when the Princess Diaries star said she loved her music.
Rita Ora has revealed she had a pinch herself moment at the Met Gala last week after Hollywood superstar Anne Hathaway told her she was a fan.
The 'I Will Never Let You Down' star attended the star-studded event in New York recently, and says she loved getting to rub shoulders with A-listers like The Dark Knight Rises star Anne.
"I don't often get those pinch yourself moments, but that was up there," Rita told The Sun this week. "I ended up chatting to Anne Hathaway, she looked amazing.
"She said she was a big fan of mine and I was gob-smacked," Rita revealed. "I mean, I've watched The Princess Diaries a thousand times. It's my go-to film."
Rita Ora is currently number one on the Vodafone Big Top 40 with her single 'I Will Never Let You Down', and is set to play Capital's Summertime Ball 2014 with Vodafone on 21st June.
You may also like...