Rita Ora On Fifty Shades Of Grey Movie Giving Her The Acting "Bug"
25 November 2014, 10:40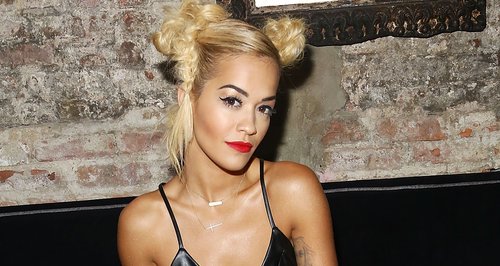 The UK superstar says she's had a "wake-up call" about acting, and teases her future roles!
Rita Ora says her role in Fifty Shades Of Grey has given her the "bug" for acting and been a wake-up call for where she wants to go with her career.
The 'I Will Never Let You Down' singer has also opened up exclusively about what's next for her after the cameo in next year's expected Hollywood blockbuster, promising some new roles are on the way for her.
"I have the bug, for real," Rita revealed in OK! this week. "Fifty Shades was a moment of cameo and a really good wake-up call.
"It was nice to be a part of it and it opened a lot of doors," she explained. "Fifty Shades is going to make a lot of waves, I'll tell you that much. It's going to be awesome."
The UK star also spoke exclusively to Capital last month about her supporting role in the Fifty Shades Of Grey movie, and says she already has an exciting new project in the works for next year.
Rita Ora On 50 Shades Movie...
"I think the movie's going to have so much to do itself when it comes out, everyone's going to have their own opinions," Rita told Capital's showbiz reporter Kevin Hughes at London's Westfield W12 Christmas Lights switch. "But for me, this was such a great cameo to be involved in, and even though it's only in for a little bit, it's opened a door to a lot of movie things that I haven't actually announced yet, which comes out next year."
Intrigued? You should be! Unfortunately that's all Rita's revealed so far about the new project (*shakes fist*), but she's ALSO been teasing plans for her Hollywood future in general!
Rita Ora On Future Movie Roles On The Way...
"[I] definitely want more roles. You know, people have been calling a lot so I can't believe it," she added. "It's just kind of flipped. For me the focus is the album, it comes out in January, and the single which features someone really exciting."
So watch this space #RitaBots, Rita's got BIG plans for future film roles. What movie would YOU like to see her in?!
You may also like...