Louis T Is Performing On X Factor & It's Allegedly A New Song With These Beautiful Lyrics To His Mum
10 December 2016, 15:00 | Updated: 10 December 2016, 15:21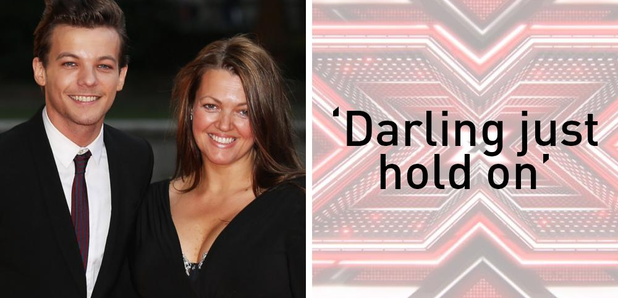 This is so moving...
After the tragic news that Louis' mum Johannah has passed away at the age of 42, more news emerged that he is in fact set to debut brand new music at the X Factor final this weekend.
The new track, which features EDM star Steve Aoki will be the first time Louis has shared music outside of One Direction and considering how soon after this sad announcement the performance will be, it's going to be quite a tough moment for the 1D star.
Johannah was a big supporter of Louis' career and it was her wish that his performance on X Factor went ahead, which will make it even more of a heart-breaking tribute.
Following the support from friends, family and fans - including ZAYN and Simon Cowell - Louis took to Twitter to thank his well-wishes and seemingly confirm his appearance on the talent show, writing "All the support has been incredible! Let's do this together tonight ."
All the support has been incredible! Let's do this together tonight .

— Louis Tomlinson (@Louis_Tomlinson) December 10, 2016
Speaking about the new collaboration, a source told the Daily Star, "They were just mucking around in the studio at first but ended up coming up with something special. It's miles away from what Louis did with One Direction."
It will be a bit of a change for Louis as he's never been heard on an EDM track before, but will certainly be an exciting new direction for him.
Fans have discovered a sneak peak of the track online and the lyrics that can be heard are believed to be an emotional tribute to Louis' mum.
Part of the lyrics from Louis and Steve Aoki's song. It's a tribute to Jay #JustHoldOn -L pic.twitter.com/CkuB4tN8vG

— 1D Updates (@OT4WWUpdates) December 9, 2016
The lyrics from the track are: "Oh until it's all been said / It's not over until your dying breath. So what do you want them to say when you're gone? That you gave up or you kept going on?
"What do you do when a chapter ends? Do you close the book and never read it again? Where do you go when your story's done? You can be who you want or who you'll become. If it all goes on / Darling, just hold on.
The sun goes down and it comes back up / The world still turns no matter what."
This seems to be an exceptionally touching and personal song, what with the lyrics "Darling, just hold on" reflecting what Louis and his mother used to say to each other.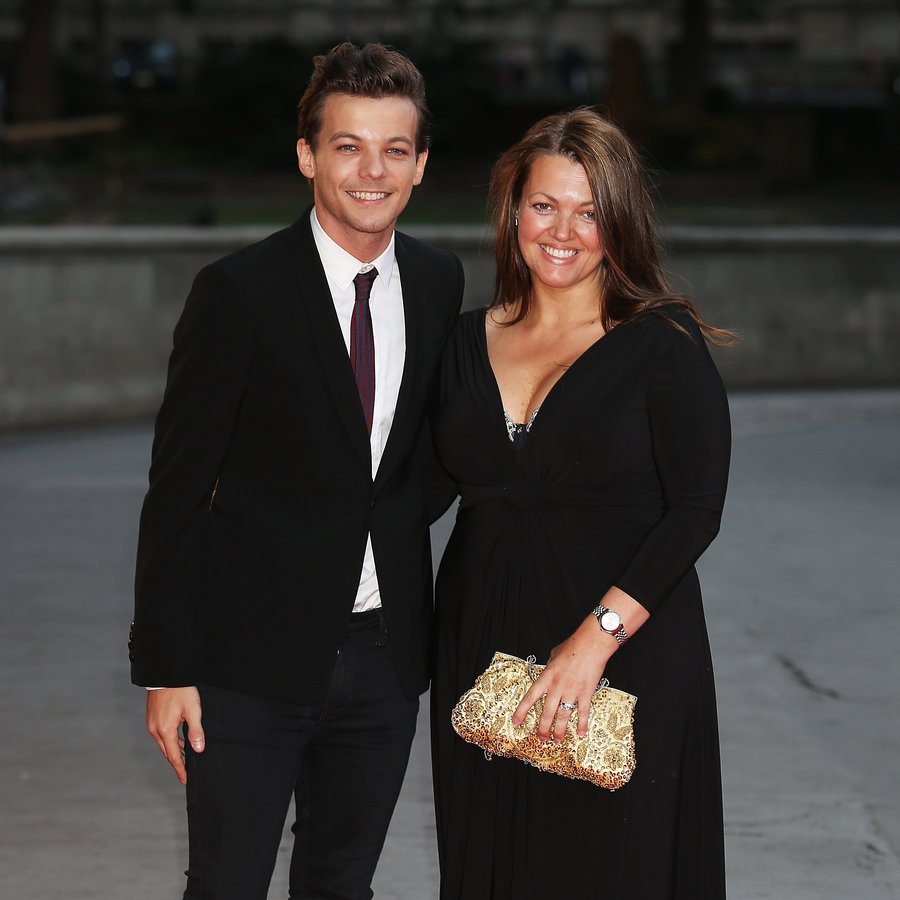 Pic: Getty
Louis has always been loyal to Simon Cowell and it appears this is a time when the X Factor boss repays that loyalty by giving him a platform to share his new music and pay tribute to his late mum.
It's definitely going to be an emotional watch and is likely to be one of the most powerful moments in X Factor history.
Following the tragic news, Briana wished Louis well in a sentimental post, saying "I looked up to you and sadly only know you for a short time, I aspired to be just like you in a mother to Freddie".
You May Also Like...