WATCH: Louis Tomlinson Reignites Naughty Boy Feud By Jumping On A Pinata Of His Face
29 July 2015, 10:54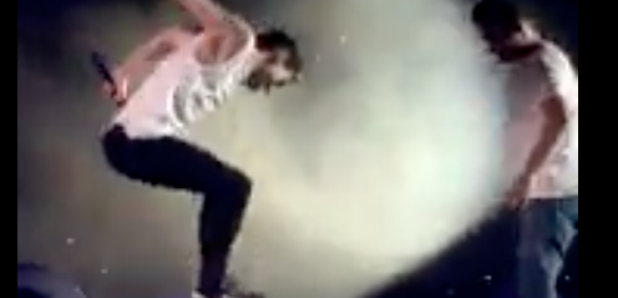 When fans threw a piñata of Naughty Boy's face on stage during One Direction's tour, no one expected quite the response they got from Louis…
Uh oh... it looks like Naughty Boy and Louis Tomlinson's feud shows no signs of ending judging by the way Louis dealt with a piñata of Naughty Boy's face when it was thrown on stage at a recent gig.
One Direction were performing in Kansas City as part of their On The Road Again tour when the Unidentified Flying Naughty Boy landed on the stage after being thrown on by some fans in the crowd.
okay so Niall punched it, Liam sat on it but y'all wanna blame Louis for everything? NOTED pic.twitter.com/XhxNzTD2Bx

— C (@seIenaslouis) July 29, 2015
Niall Horan punched it and Liam Payne tried to squash it by laying on it, but when Louis saw what it was he made his feelings known by jumping on to the piñata before kicking it off stage – those times playing for Doncaster Rovers definitely paid off!
LOUIS AND LIAM WRESTLING AND CRUSHING A NAUGHTY BOY PIÑATA IM SCREAMING OMG YES #MTVHottest One Direction pic.twitter.com/blt0kbKqf1

— lea // uni (@ohlordhes) July 29, 2015
The fans quickly took to Twitter to share their thoughts on the Naughty Boy piñata debacle:
ONE DIRECTION NEWS: LIAM PAYNE AND LOUIS TOMLINSON DESTROY A NAUGHTY BOY PIÑATA ONSTAGE pic.twitter.com/XoVzK9SVme

— EL & MAX :) (@thifaine_lasala) July 29, 2015
"Louis and Liam destroyed a naughty boy piñata at tonight's concert" #OTRAKansasCity pic.twitter.com/WjB2i193tr

— نورهان (@StylesBlessings) July 29, 2015
OMG I LOVE LILO THEY BROKE NAUGHTY BOY PINATA

— Berlian Sukma (@sukma_berlian) July 29, 2015
Louis destroying a naughty boy piñata actually makes my life #OTRAKansasCity

— angelee (@ourkidrauhlxox) July 29, 2015
Louis and Liam are legends for destroying the naughty boy piñata

— | Harry is lord (@surrealism1d) July 29, 2015
did someone throw a piñata with naughty boy's face on stage oh my goshshdj

— ️a (@gameofhorans_) July 29, 2015
There's no love lost between Naughty Boy and Louis – back when Zayn Maik first announced he was leaving One Direction, the two of them got into a war of words over Twitter.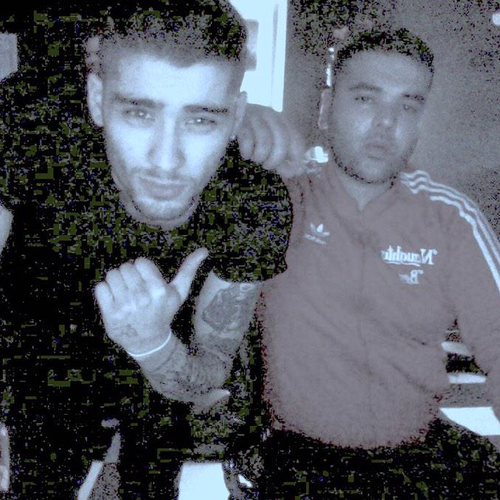 Naughty Boy has also since fallen out with Zayn who tweeted that the producer was pretending the two of them were friends. Awk. We don't think this is going to help the situation, tbh…