EXCLUSIVE: Louis Tomlinson Has Revealed That He Wants His Son Freddie's First Word To Be 'Dad'!
24 February 2016, 19:07
He's fast becoming the hottest dad EVER - and Louis has told Capital's Roman all about baby Freddie Reign!
He's always been a hotty but somehow since becoming a dad, Louis Tomlinson has got even hotter - and he made our hearts melt a little when he revealed what he wants his son, Freddie Reign's first word to be...
Chatting to Capital's Roman on the red carpet, Louis revealed that he would love for his little lad's first word to be... dad of course! (Though he probably wouldn't mind if it ends up being something ruder!)
Louis revealed that he's settling in to being a dad, "I'm still getting used to it. It's my first time away from him so I miss him, obviously, but it's cool. I do get Father's Day now.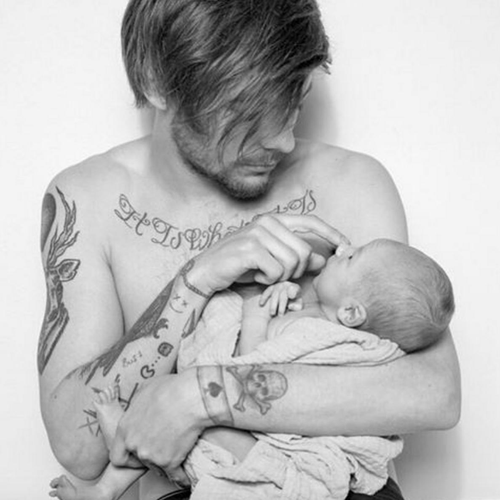 "Have I changed a nappy? I'd actually probably changed about a hundred nappies before Freddie because I used to help out with my sister so I have changed his nappy, thank you!"
And when quizzed on what he'd like Freddie's first word to be, Louis admitted, "It's a tough question because the immaturity is just pushing through there but dad!"
OUR HEARTS. Now, Louis, we need LOADS more adorable snaps of you and Freddie please!