MWAH! Louis Tomlinson's Been Snapped Snogging His New Girlfriend Danielle Campbell!
8 January 2016, 12:08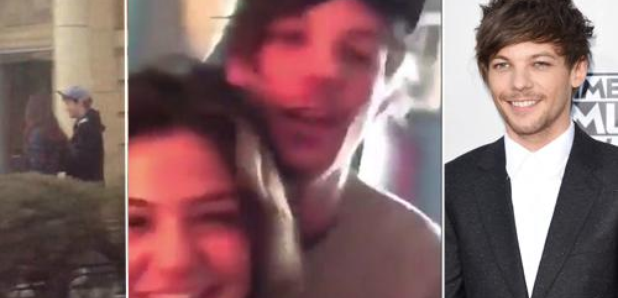 The One Direction star and The Originals actress were rumoured to be seeing each other - and these new photos confirm it!
He's been officially single since splitting from his long term girlfriend Eleanor Calder earlier in 2015, but it looks like One Direction's Louis Tomlinson has found himself a new lady in the form of The Originals star Danielle Campbell.
Louis might be about to become a father with his pal Briana Jungwirth, but the pair have previously said they are not in a relationship, and Louis has been seen increasingly often with Danielle in recent weeks - and an eagle-eyed fan managed to snap the pair snogging this week!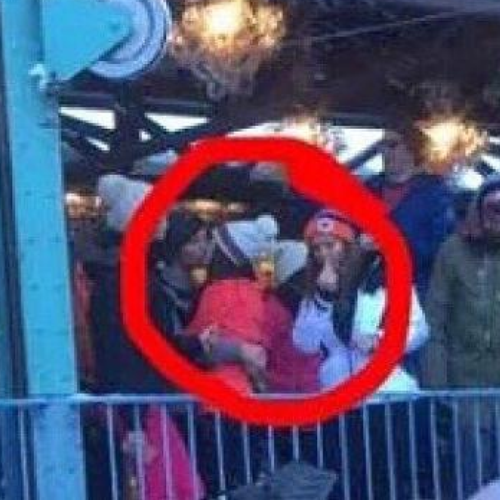 Louis and Danielle have been spending some quality time together in the French Alps after Christmas, and fans have said the pair can't keep their hands off each other, kissing every few minutes - cute!
The pair were pictured together in LA at the start of December 2015 for the first time and have since been seen getting ice cream together in Chicago as well as taking their dogs for a walk. You guys!
Louis blew Danielle a kiss when she dropped him off at the airport pic.twitter.com/I9La9VyejB

— 1DStalker (@1DStalker) December 23, 2015
Louis was also spotted apparently blowing Danielle a kiss as she dropped him off at the airport to catch a flight home to Doncaster for Christmas too – and some eagle eyed fans claim to have captured the moment on camera!
Louis and Danielle today ! 12.21.2015 -T pic.twitter.com/BUIm0f0E1L

— 1D Updates (@WW1DUpdates) December 22, 2015
As well as their cosy dates, a video also emerged of the pair singing Happy Birthday to Danielle's cousin – erm, when do we get a personal singing Birthday telegram from a member of 1D?!
Louis singing Happy Birthday to Danielle's cousin recently! pic.twitter.com/NFObKeonGQ

— 1D Updates (@OTRAUpdates2015) December 22, 2015
We reckon this all pretty much adds up to the fact these two ridiculously beautiful people are seeing each other – but we'll bring you all the news on Danielle and Louis as it happens!