How Much Louis Tomlinson's Done For A Terminally Ill Kid Will Make You Shed Actual Tears
13 January 2016, 15:38 | Updated: 13 January 2016, 16:45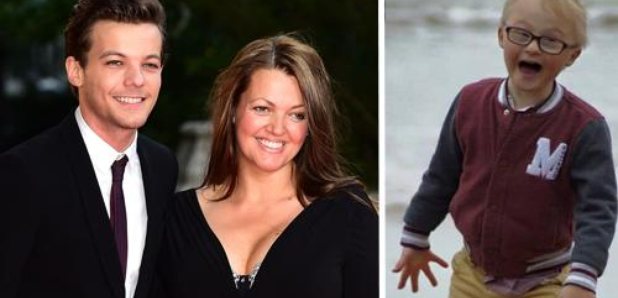 He's normally in the press for being the tearaway member of One Direction, but we guarantee you'll be moved when you hear what Louis has done to help kids less fortunate. Too lovely!
We love nothing more than hearing about the nice things celebs have done for their fans, and it seems they don't come nicer than Louis Tomlinson, who has personally donated over $3million to the charity Believe In Magic!
While he is a big supporter of charities that help terminally ill children, Louis isn't one to shout about his involvement with these good causes… and hearing what he did for one little boy called Harvey has made us love him even more. Harvey's mother spoke with Alan Ewart from The Inquistr...
Harvey and his twin brother Spencer were born with Down Syndrome, and Harvey tragically developed an aggressive form of cancer just before his fifth birthday which sadly ended up taking his life in November 2015.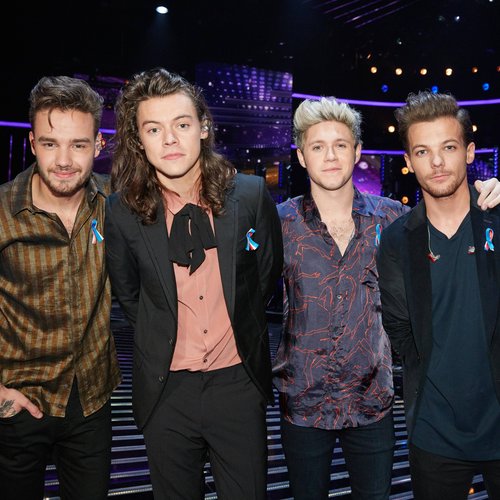 Louis started supporting Harvey after his mother Johannah met the twins' mum in December 2014 at a Believe In Magic party. In August, the family were invited to be Louis' guests at the Cinderella Ball, with him arranging for them to stay at the swanky Langham Hotel in London as well as getting the boys made to measure Ralph Lauren suits and a silk dress for their mum.
Harvey's mum Sarah revealed, "The Ball was the stuff that fairy tales are made of. Louis had a car pick us up to take us to the venue. There were hundreds of 1D fans at the gates and as we walked up the red carpet Harvey turned to them, stopped and gave them a bow! Spencer turned to the crowd and shook his bottom! Everyone was cheering and clapping them, it was magical."
Fly high buddy x pic.twitter.com/NjcGHh6KmO

— Louis Tomlinson (@Louis_Tomlinson) December 7, 2015
Louis and Liam Payne spent the evening chatting to the kids and later arranged for the family to spend time at Disneyland Paris, and even joined them for the final few days of the holiday – cute!
Sarah added, "Disney was Harvey's favourite place. There were about 10 Believe in Magic families who went and the kids were given a suitcase each full of beautiful clothes. We stayed in The Pink Palace hotel which is just stunning, everything was taken care of."
As well as treating them to a holiday, Louis also arranged a hotel stay for them when they went up to London to see One Direction on tour, and arranged for some of their microphones to be left on the boys beds for when they arrived.
"Louis' PA called to tell us all the arrangements and Louis sent a car to take us to the show. We went backstage to meet Louis and the rest of the boys. Louis even arranged for us to have the 'green room' if it all got too much for the boys. It didn't, the boys loved it and Harvey spent the evening singing into his microphone.
"I think it runs in the family. Louis and his family are so kind because Jay has brought them up that way. The day after the One Direction show, Louis even sent a car to take us all to a Believe In Magic party in Hamleys toy store. The whole weekend was 'just magical' we as a family would never have had access to this sort of treatment if it were not for Louis and Jay.
"Louis and Jay have given us precious memories with Harvey and all of our children and that is priceless, we have so many beautiful photos of Harvey to look back on in some amazing places!
"People don't know the real Louis, Jay has told me that when Louis suffers a bad press day he says to her 'come on mum, lets make someone happy today.' That's the kind of man Louis is. Louis Tomlinson is very grounded, he is family orientated and both Louis and Jay hold a very special place in my family's hearts."
How amazing is that?