"Surely You Must Have Better Things To Do" Briana Jungwirth Hits Back At The Trolls
4 July 2016, 10:30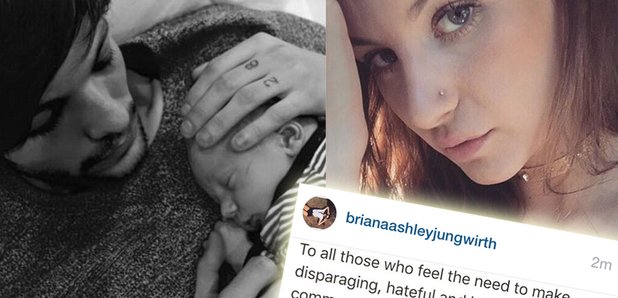 Louis Tomlinson's baby mama hit back at the fans that have been commenting on the custody battle over baby Freddie Reign.
Louis Tomlinson and Briana Jungwirth are definitely not seeing eye to eye over the shared custody of baby Freddie Reign… and Briana's taken to Instagram to hit back at the fans that have had something to say about her.
After reports suggested that Louis was seeking legal action for 50-50 custody of Freddie and wanted approval over the pictures Briana posts of the child, fans took to Twitter and Instagram to troll Briana – and she spoke out about the hate she has been receiving.
She posted, "To all those who feel the need to make disparaging, hateful and inappropriate comments concerning me and my son Freddie – I am sincerely sorry that you all have chosen to focus your time and attention on my life and the life of my son.
"Surely you must have better things to do than pry into the personal life of a single mom and newborn child. I am a proud new mother that is extremely joyous about my child being in this world and have shared that joy with my friends and family on a daily basis – often times through social media.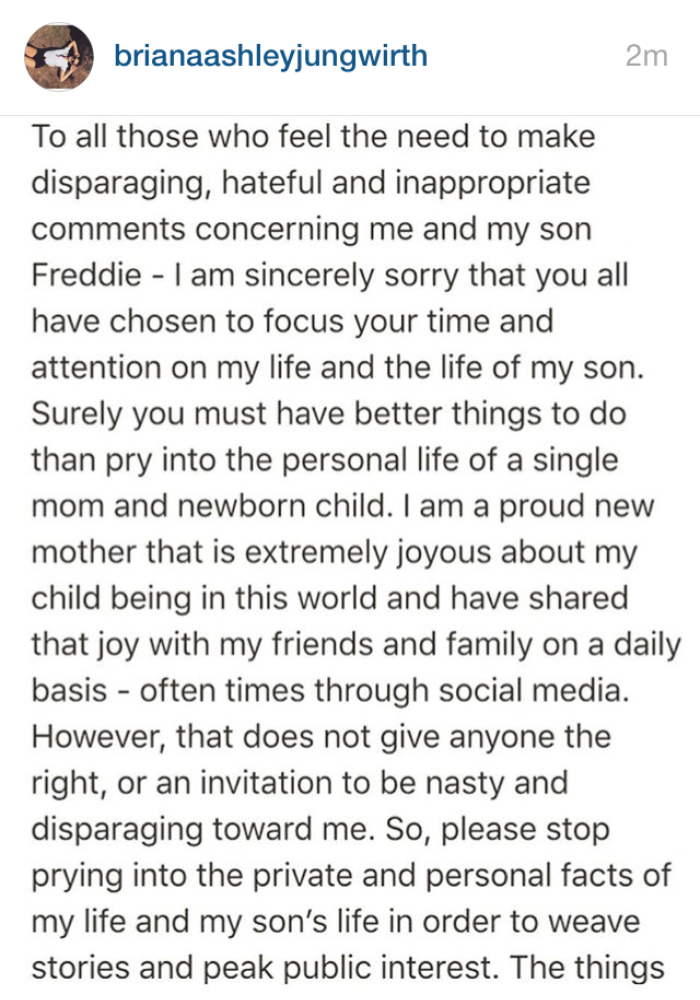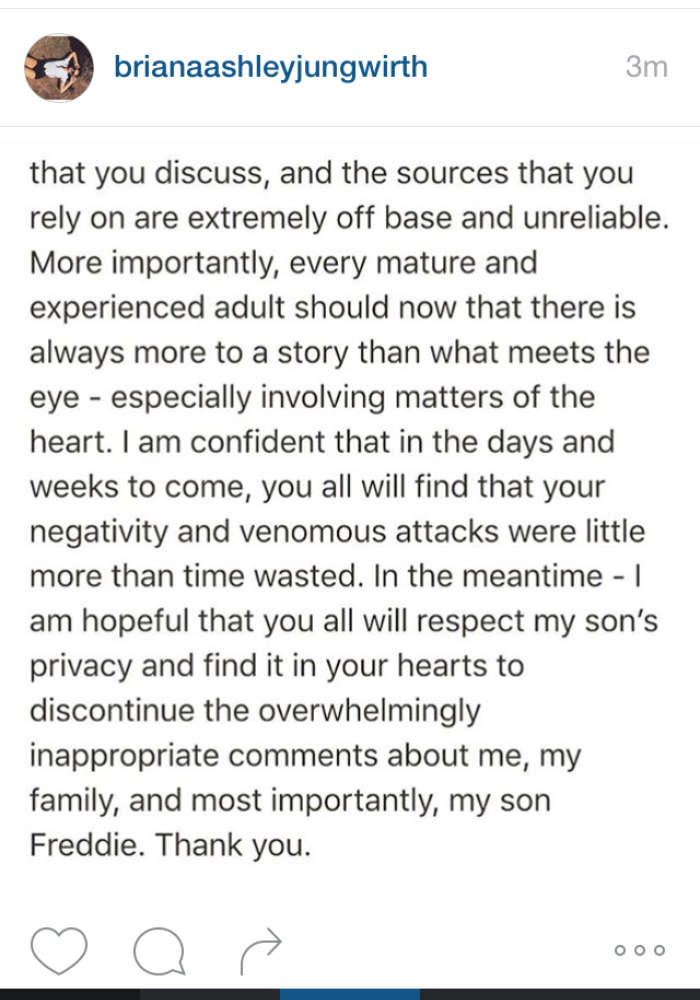 "However, that does not give anyone the right, or an invitation to be nasty and disparaging toward me. So, please stop prying into the private and personal facts of my life and my son's life in order to weave stories and peak public interest.
"The things that you discuss, and the sources that you rely on are extremely off base and unreliable. More importantly, every mature and experienced adult should know that there is always more to a story than what meets the eye – especially involving matters of the heart.
"I am confident that in the days and weeks to come, you all will respect my son's privacy and find it in your hearts to discontinue the overwhelmingly inappropriate comments about me, my family, and most importantly, my son Freddie. Thank you."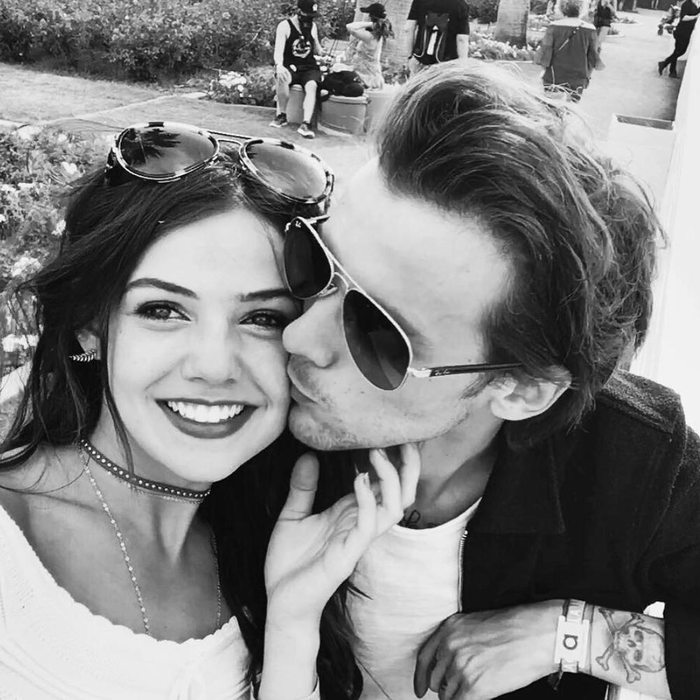 The comments come after it was revealed that Louis wants to be given approval over the photos of Freddie that Briana and her family post according to TMZ, and Louis is keen to settle the custody battle out of court.
Louis has been asking for equal contact with Freddie after Briana has been "inconsistent" with allowing him access to his son, despite the fact he rents a $1million house and gives her $15,000 a month in child support.
TMZ also claim that Briana labelled Louis' new girlfriend, Danielle Campbell as "nothing more than a crazed fan who now knows her home address and gate security code".
One thing's for sure - this custody battle is getting a LITTLE awkward…