WATCH: An Emotional Louis T Hugs Simon Cowell & Dermot After Tribute Performance To His Mum
12 December 2016, 14:29
This is one of the most beautiful things we've ever seen.
After what Louis himself described as one of the toughest performances he's had to do, footage has emerged from the studio of the moment after the cameras turned off and the show went to an ad break.
Simon Cowell can be seen walking over to Louis to hug and commend him on his performance. Dermot O'Leary and Louis Walsh are both amongst the group to embrace the 1D star.
After several rumours that Louis Tomlinson was performing on The X Factor, the 1D member took to the reality show's stage and sang a truly moving song in honour of his mother who recently passed away.
Johannah, who passed away at the age of 43, was apparently very excited to see her son's performance on The X Factor, and Louis followed through with her wishes in tribute.
Earlier, before the performance, Louis posted a message to Twitter saying "All the support has been incredible! Let's do this together tonight .", thanking his fans, family and friends for the support he had received.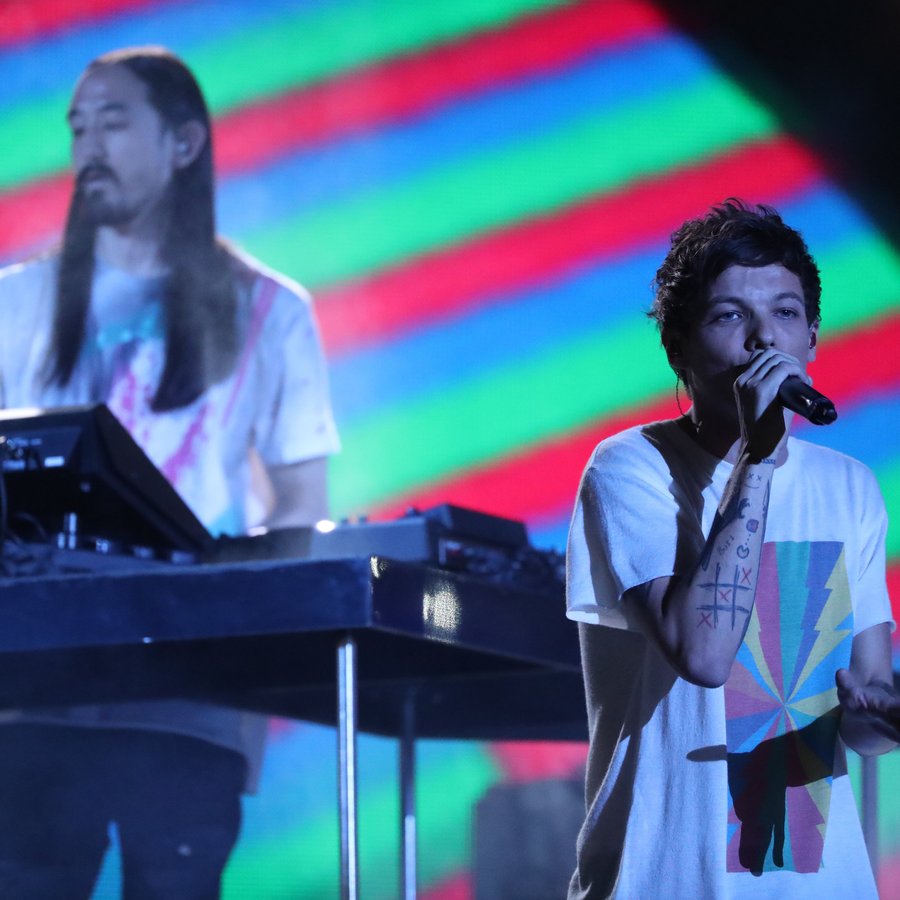 Pic: Splash
In front of the judges, Simon, Nicole, Sharon and Louis, Tomlinson performed a moving rendition of his debut solo work, with Steve Aoki, and lyrics like "Darling, just hold on" made sure there wasn't a dry eye in the studio.
His fellow One Direction band mates - Liam, Niall, Harry and Zayn - apparently all travelled to the studio to watch their friend's moving performance.
Speaking of the performance, Simon said "I've known you now for six years. What you've just done - the bravery - I respect you as an artist; I respect you as a person, and - y'know - your mum was so proud of you, Louis; she's watching you know and she's so proud of you".
Johannah would be proud of her darling, Louis.
You May Also Like…