"It's Gender Inequality" The Vamps Stand Up For Little Mix After Their 'Provocative Outfits' Row
24 October 2016, 16:26
The girls got accused of dressing too provocatively, but their pals The Vamps have got their backs.
After their stellar performance on the X Factor debuting their new track 'Shout Out To My Ex', Little Mix got caught in a bit of controversy after viewers slammed the band for dressing like 'strippers'.
Now, from where we were sitting, it looked like the girls were wearing a lot more clothes than you'd see walking down the beach, but it was all too much for some disgruntled viewers.
Rather than focussing on their kick ass song or their faultless vocals, the conversation centred around what the girls were wearing – and we weren't the only ones that thought that was a little unfair.
The Vamps have also stuck up for the girls and the inequality female celebs face for showing off their bodies as opposed to male stars who are applauded for flashing the flesh.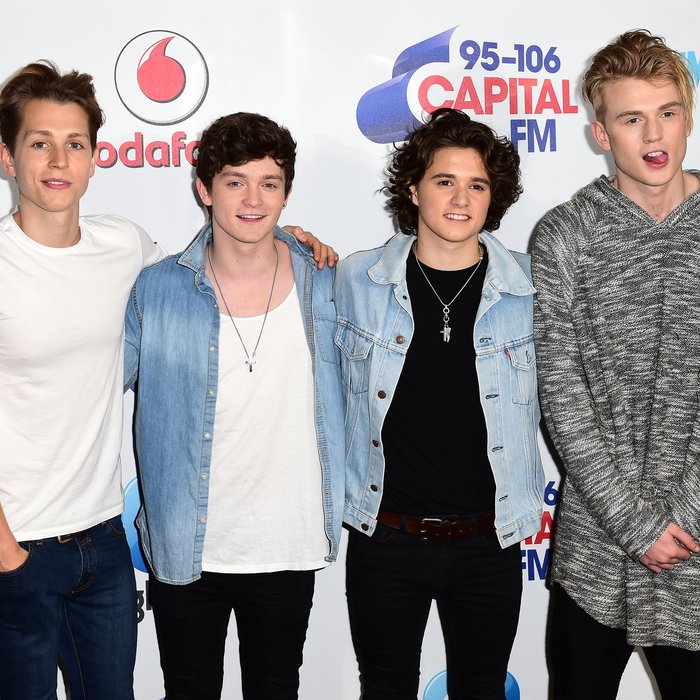 Speaking to the Daily Star the boys explained, "If we performed wearing vests or even topless the only backlash would be from guys saying we look silly...
"But as soon as girls do it, it's labelled as inappropriate and I think ultimately it's that gender inequality and it's stereotyping, which needs to stop...
"It's their choice what they wear. To me personally you couldn't see sexual organs, I don't get the backlash. I don't see why they got the harsh comments they did."
Hear, hear. As long as they're comfortable, who cares whether they're wearing a bikini or a maxi dress on stage?