EXCLUSIVE: Little Mix Are HUGE Fans Of Taylor Swift: "She's Lovely To Be Around"
27 September 2015, 21:30
The girls open up to Max about how much they learned from hanging out with Taylor on tour.
Little Mix are TOTAL Swifties - and they aren't afraid who knows about it!
The girls stopped by for a chat with Max this week and opened up about getting to join Taylor on stage on her '1989' tour, and what it was like hanging out with the 'Shake It Off' star!
"She's like a model! She's like a Victoria's Secret model, she's gorgeous!" Perrie admitted. "But we just had fun with her, so she's lovely to be around, she's such a nice girl.
"We just chin-wagged about boys, she's very humble and down to earth!" they revealed, before adding: "She's just very inspiring, just being with her, being on stage with her, we learned a lot. She's incredible."
But don't expect a team-up anytime soon - the girls admitted they didn't want to scare her off by asking for a collaboration just yet!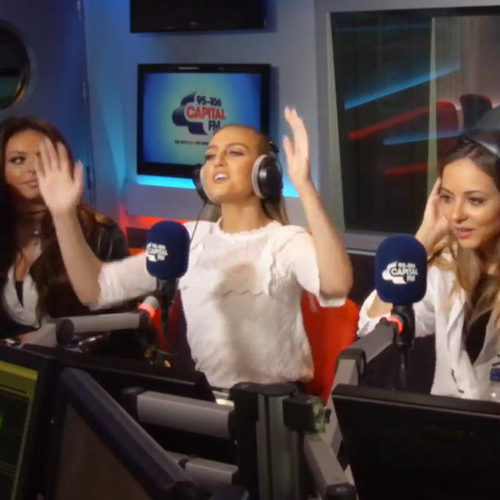 Keep it Capital Monday to Thursday from 10pm and Sundays from 7pm for Max's show.