WATCH: Little Mix Sing Like Chipmunks And It BASICALLY Sounds Like A Disney Movie
12 August 2015, 13:48 | Updated: 12 August 2015, 15:08
Not only do we have a royal TREAT for you of Little Mix singing 'Black Magic', but they're doing it as CHIPMUNKS! Enjoy world.
It's got to be said, Dave Berry and Lisa Snowdon do get guests doing some pretty weird (and wonderful) things, however Little Mix singing like Chipmunks has to be one of our favourites so far.
They already look like they could belong in a Disney film with their Princess hair and respective handsome princes, but can Little Mix hold a tune even while being made to sound like characters from The Chipmunks?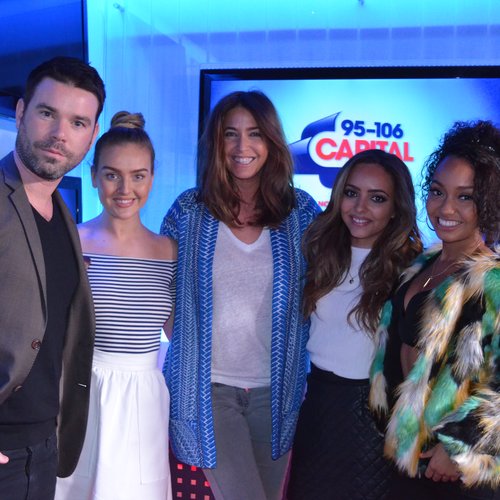 We find out after discovering a voice altering button and applying it to the Jade, Perrie and Leigh Anne as they join Dave and Lisa on Capital Weekend Breakfast.
For more exclusive celebrity interviews make sure to listen to Dave Berry and Lisa Snowdon Saturday from 6am.
You May Also Like:
Check out Rixton giving Lisa Snowdon a special ride...