"People Should F**k Off & Have Respect" Perrie Edwards On Intrusion Into Her Love Life
29 March 2016, 13:16
Plus the Little Mix ladies open up about their struggles writing the last album, Twitter trolls and partying on tour.
To say it's been an eventful year and a bit for Little Mix's love lives is the understatement of the century… but Perrie Edwards has spoken out about the intrusion into her private life – and she's not mincing her words!
Perrie revealed her thoughts on the amount of speculation about her love life in recent months, telling Cosmopolitan, "When it's your personal life, something you're going through, I think people should f**k off and have respect. At the end of the day, we are real people going through real things."
Asked what the best relationship advice she had been given was, Perrie joked, "Don't have one!".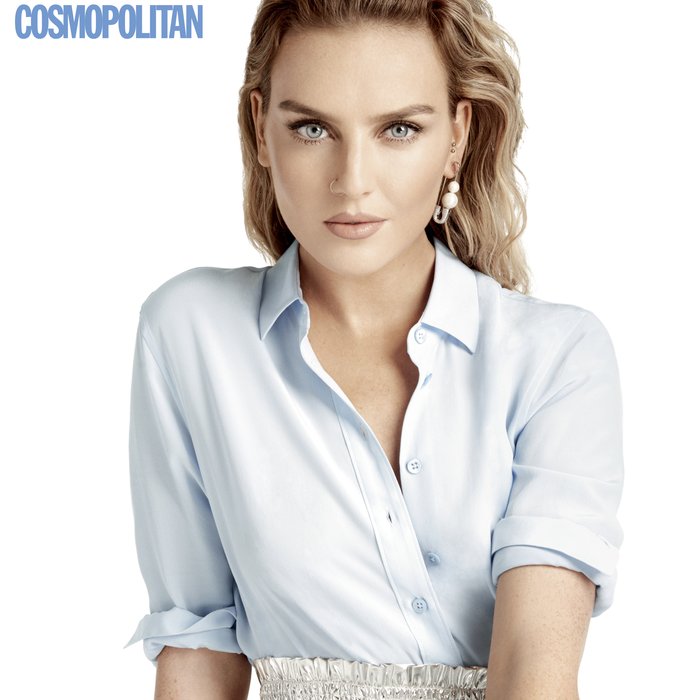 Perrie's not the only Little Mix-er whose relationship has been in the spotlight of late – Jade Thirlwall recently started dating Jed Elliott from The Struts – and she spoke out about how they will cope being apart during their respective tours.
Jade admitted, "I'm scared. He's going to America and we're headed all over the place, too. It's going to be really hard but we will FaceTime and hopefully he will come and watch us. We'll see."
As well as the intrusion into their relationships, another unwelcome side effect of being in one of the world's biggest girl bands is that the girls were targeted by vile internet trolls hiding behind a computer keyboard.
Perrie – whose ankles are TOTALLY normal – explained, "At the beginning, I used to search 'Little Mix' and 'Perrie' online. You can read a thousand lovely comments about yourself and then one bad one sticks in your head forever.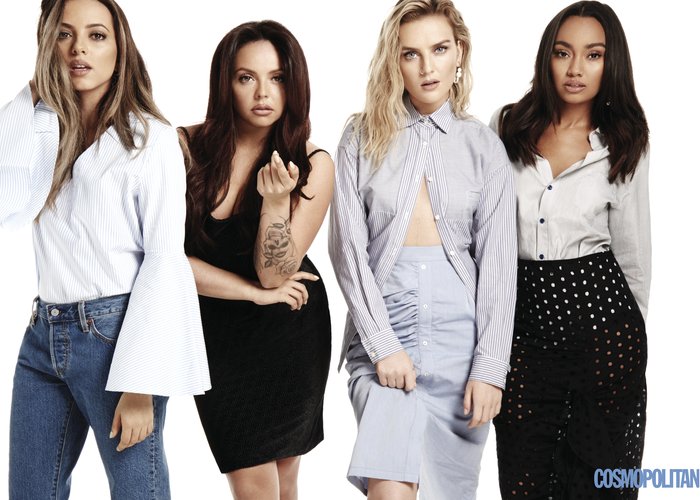 "It's like being at school with a group of really nasty people. Someone once wrote that I had 'cankles,' and now I have issues with my ankles. I think they are the biggest, chunkiest things in the world. If you don't have anything nice to say, then don't talk!"
Jesy Nelson also admitted the focus on her weight used to get her down, "It used to make me cry. I was shocked at the time. I was a young girl and I thought, 'What have I done to you? Why do you have to be mean to me? I'm not a nasty person and I took it to heart. Some of the things people said were disgusting. It really affected me."
While their 'Get Weird' album ended up being a success, the process was much harder this time around. Jesy revealed, "We got stuck in a rut. The album wasn't good enough. It took us a year, locked in a tiny studio, to write it.
"It was horrid. We cried so much. There was one song we wrote seven different choruses for and it still wasn't right. Leigh-Anne is the most positive person in the group and even she was getting down. We hit rock bottom."
Now that the hard bit is over, the girls have been living it up on tour – and it sounds like their rowdiest one yet according to Perrie, "I'm going to go out and have a drink. I'll be awake late with Leigh-Anne this time round. Times have changed. Rewind to four or five years ago and I'd have been like, 'No we don't really party'. Now I'm like, 'Yeah!'"
The full interview is in the May issue of Cosmopolitan, on sale 31 March 2016.