Little Mix's Perrie Edwards On Zayn Malik Engagement: "It Was A No-Brainer!"
10 March 2014, 09:15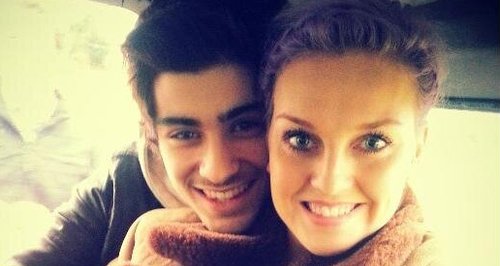 The 'Little Me' singer says she is pretty "old-school" and couldn't wait to be engaged.
Little Mix star Perrie Edwards has described accepting One Direction's Zayn Malik's marriage proposal as a "no-brainer".
The 'Move' singer and boy band star Zayn got engaged in August last year and says they knew the time was right for them.
"It was a no-brainer!" Perrie told The Sun's Fabulous magazine this past weekend. "I think you know yourself when the time's right and when you're with the right person.
"My parents were engaged when they were really young and I'm old-school," the Little Mix star explained. "I'm not a typical girl that's partying all the time, I just want to be with someone and let that be it."
Despite being excited for her engagement to the One Direction star, Perrie admits the two are so busy they haven't had time to plan their wedding properly at all yet.
"We've been so busy," she added. "I don't want to be into it half-a***d either, we want to do it properly."
Little Mix have been touring alongside Demi Lovato on her 'Neon Lights' tour in the US.