Perrie Edwards Says Wedding To Zayn Malik Could Look Like Scene From 27 Dresses – Audio
10 November 2013, 06:00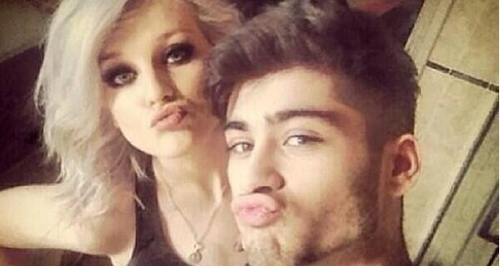 The Little Mix singer admits there's so many females in her family that the big day may resemble the hit movie.
Little Mix singer Perrie Edwards has joked to Capital that her wedding to One Direction man Zayn Malik may end up representing a scene from the movie 27 dresses.
Various quotes and stories about her plans for the big day have emerged in recent weeks and she admitted that there was one story with some truth.
"Ah yeh, that is actually the only thing that's true that I actually did say. They said 'Who's bridesmaids?' Well, I have so many girls in my family that it's going to be like 27 dresses," the 'Move' star told Capital.
Perrie and Zayn confirmed their engagement back in August shortly after the world premiere of One Direction's This Is Us movie
Listen to Little Mix star Perrie Edwards speaking to Capital's showbiz reporter Kevin Hughes below:
Perrie Edwards Talks Wedding Plans To Capital
Meanwhile, the girls will be at London's O2 Arena next month for Capital FM's Jingle Bell Ball 2013.
This year's line-up will also feature the likes of Katy Perry, Lady Gaga, Union J, Tinie Tempah and Jason Derulo.