"She Used To Be A Bore!" Jesy Nelson's Excited For Perrie Edwards To Let Loose On Tour!
16 February 2016, 14:17 | Updated: 16 February 2016, 14:19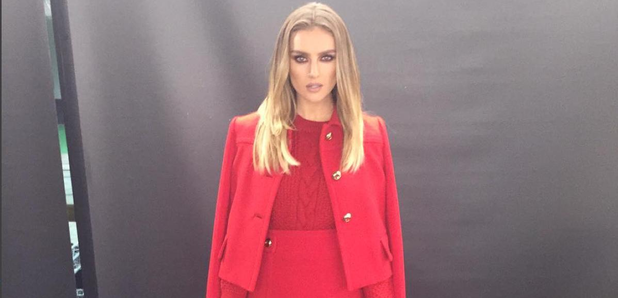 She's a single lady – and Perrie Edwards will be making the most of it when the girls head out on their 'Get Weird' tour.
Watch out boys, Perrie Edwards is single and she's ready to mingle - and she's looking forward to "being naughty" on Little Mix's upcoming 'Get Weird' tour!
Perrie's bandmate Jesy Nelson revealed that on previous tours Perrie has been RIDICULOUSLY well behaved, telling the Daily Mail, "Perrie used to never come out. She'd be a bit of a bore... No offence... But she'd sleep a lot and stay on the bus and she'd get really tired after shows, which is fair dos, but now she wants to come out and party with us. We do [get a bit drunk] especially when we haven't got a new show the next day we do because it's just fun."
On a recent appearance on Good Morning Britain, Perrie revealed that she would be letting loose when the girls go on tour when asked if they have to be restrained on the tour, "Normally, but on this tour, probably not."
Jesy Nelson added, "Perrie told me she's going to be naughty on this tour." Perrie was quick to add, "No, no, you can take that the wrong way! On the last tour, I would just go straight to my bunk, I wouldn't go out, I wouldn't party or anything. And now I'm like....yeaahhhh!"
Perrie clarified the comments to the Daily Mail, saying, "Maybe they mean like 'naughty' as in 'naughty' [suggestively makes thrusting motion], when we mean having a few drinks... Not throwing TVs out windows and stuff! We're just going to let our hair down.
"[We will party]. Especially when all our families come out and stuff and when we go to Newcastle and stuff and my mum and dad are there and stuff so they can look after me you see."
It looks like Perrie is definitely over her ex, Zayn Malik, as this week she also moved out of the house they had bought together and sparked romance rumours by cosying up to one of the band's hot dancers.
Perrie was out at London's Drama nightclub at the weekend with Jade Thirlwall and her new boyf Jed Elliott from The Struts, when she was papped leaving arm in arm with their dancer, and posted the pap pictures on her Instagram with the caption "This kid makes me so happy! #Nutter #FwendsForever".
Zerrie had bought a £4.2million, six-bedroom North London home together just a few months before he spectacularly quit One Direction and broke off their engagement, and Perrie has now moved all her things out and invested in a £1million house of her own in Surrey.
Perrie's new pad is a four bedroom bungalow with a stunning garden overlooking a conservation area. A source told The Sun, "Perrie buying her own property is the biggest sign yet she's finally over Zayn and ready to move on.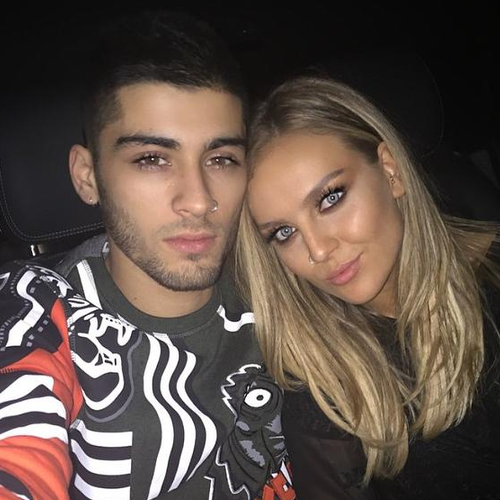 "Her new place is really pretty and she's done it up so the design is all her and she loves it. Her mum Debbie will stay loads and she has a lot of pets to keep her company but she's not lonely – she's enjoying her new independent life."
Zayn has spent most of his time living in America since the split, and is now pretty loved up with model Gigi Hadid, but he and Perrie have yet to decide what they're doing with their joint property.
Well, we're pleased for Perrie – and we can't wait to see her let loose on tour!