Little Mix Tease New Third Album And Predict New Song By End Of 2014
4 June 2014, 11:42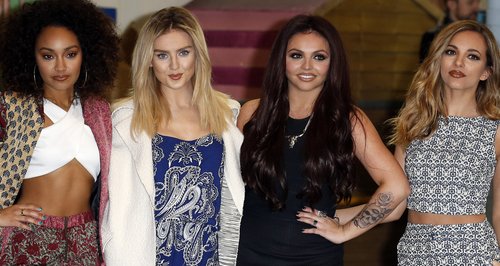 The 'Wings' four-piece reveal they are already starting to get songs ready for their next record.
Little Mix have opened up on the progress of their new, third studio album as well as promising they will likely have a new single out by the end of the year.
Little Mix Tease Their New Album Plans...
The 'Salute' four-piece chatted exclusively to Capital about how work on the follow-up to their 2013 album is going, as well as when fans can expect to hear new music."Well, yes, we've kind of started but it's very, very early days so we've going to have to see how that goes," Little Mix's Perrie Edwards told Capital's showbiz reporter Kevin Hughes. "Everybody keeps saying the second album's hardest, definitely not, I think third.
"We will [have something by the end of the year], but at the same time we're not going to rush it because if it doesn't feel right, there's no point," she explained. "We're not going to fake anything out there. We're quite perfectionists when it comes to our music.
"I think we'll have a new single by the end of the year," bandmate Leigh-Anne Pinnock added.
Little Mix are among the 17 confirmed artists for the line-up of the Capital Summertime Ball 2014 with Vodafone on Saturday 21st June.
The girls release their new single 'Salute' on 1st June.
You may also like...