Little Mix Say Their New Album Is "Stronger" And Will Be About Relationships
5 December 2014, 10:23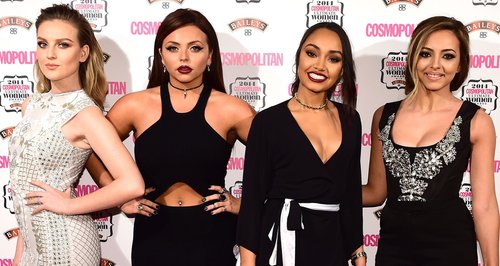 The Little Mix ladies are back in the studio for their third album, and they say it's going to be stronger than ever.
Little Mix have been hard at work in the studio – and from the sounds of it, their third album is going to be one to look forward to!
The 'Salute' singers have said they will release the album "when we're ready" but it is expected to drop early next year.
The girls told Digitial Spy, "We've been behind the scenes a lot at the minute. But we're just absolutely pouring our heart and soul into this album."
"We've got more writing experience, vocally we're going in even stronger - we've got more to write about - relationships and everything."
"We're having so much fun at the minute and we love being in the studio so we're just going to make sure it's perfect and release it when we're ready."
The girls have also been in the studio with Jess Glynne – and from the looks of it, they were having a blast – we can't wait to hear what the follow-up to 'Salute' sounds like!
You May Also Like…