This Theory About A Little Mix & Liam Payne Collab Is Getting Us Hyped
23 March 2018, 17:25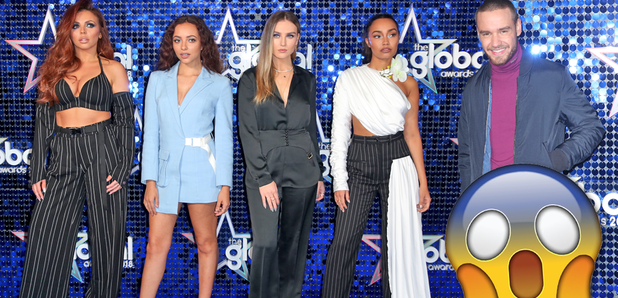 We're actually starting to get excited about this...
As two of the most successful groups to have burst into our lives through the X Factor, Little Mix and One Direction are simply amazing. One thing we've never had though is a collab between the two.
So when we started hearing talk about a potential link up between the Little Mix ladies and 1D's Liam Payne, we had to look into it more.
> Liam Payne Finally Opens Up About Cheryl Relationship Issues

As it goes, there could actually be a faint possibility this might happen and if the two worlds do end up colliding, just think of all the fandom hype!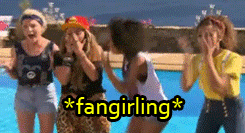 The main reason this is even a thing is because both Little Mix and Liam both happen to be in Japan at the exact same time. It's a fact that hasn't gone unnoticed by fans who are desperate for a link up...
Hey universe, just wanted to let you know that both Little Mix and Liam Payne are in Tokyo right now pic.twitter.com/O63KYvaW7T

— Shelley Ann (@Shelleyann1817) March 23, 2018
So. Little Mix is in Japan. Liam is in Japan. @LittleMix @LiamPayne Soooo. What are we gonna do about this??

— Mel (@liamthrills) March 23, 2018
little mix and liam in Japan? Wig

— Cristina (@shapeofpez) March 23, 2018
Both Liam and Little Mix are in Japan!! I'm not saying that they should run into each other but they should definitely run into each other and post videos/ photos together

— cat (@galarryxies) March 23, 2018
Liam and Little Mix are all in Japan, that's hot

— N ◟̽◞̽ (@winteraimh) March 23, 2018
But then think about the fact that both Little Mix and Liam are both recording their albums right now. We know, it's probably nothing, but could there be just the faintest possibility that Liam could end up on the ladies' new record or vice versa?
Sure, it's a long shot, but we can hope right!?
> Download Our Free App For All The Latest Little Mix & Liam Payne News!
Whilst you're here, check out Prince Harry's hilarious reaction to Liam's recent performance...