"I Needed a Pick Me Up So I Got A Private Jet" Little Mix Prove They Are SERIOUS Ballers!
9 November 2016, 07:31 | Updated: 10 November 2016, 15:18
So baller, in fact, that Leigh Anne Pinnock actually forgot she got a private jet!
Little Mix have just been confirmed to perform at Capital's Jingle Bell Ball with Coca-Cola on Saturday 3rd December – and they've just proved exactly how baller they really are!
When asked about the most ballin' thing they've ever done, Leigh Anne Pinnock managed to FORGET that she had once chartered a private jet, just because!
Perrie Edwards revealed, "She was like 'Babe, is it really bad if I've spent bla bla bla on a private jet?' and I was like why didn't you just get a normal flight?
"And she went 'Well, there wasn't any and it was last minute and I thought I'm going to go so I just got a PJ!' Well, why the hell not, eh?!"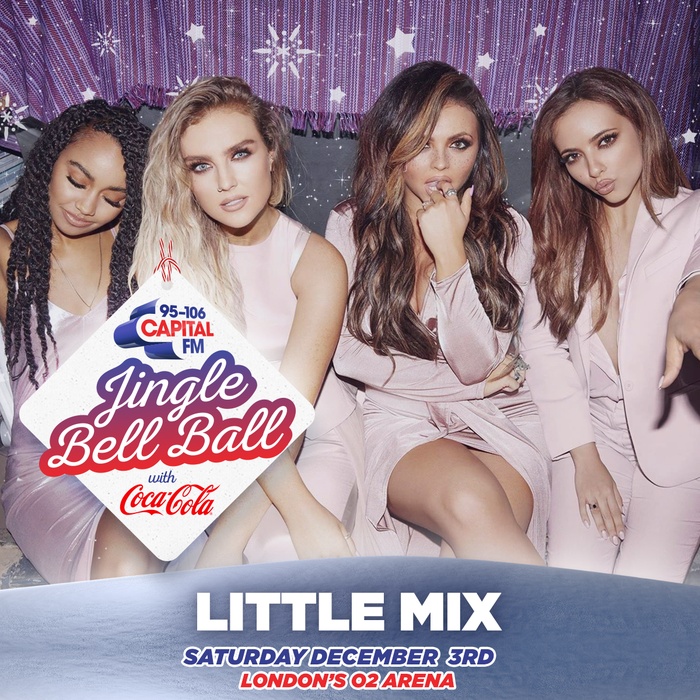 Leigh's defence? "I was going through a hard time, OK? I needed a pick me up so I just thought I'd just get a private jet." Girl after out own hearts!
The girls can't wait to take to the Jingle Bell Ball stage once again, and Jesy Nelson told us, "We are very excited, it's a wonderful shindig! We love the Jingle Bell Ball, it's so much fun. We get to wear our little sparkly outfits, it's lovely!"
They're always one of the most popular performers at the Ball – and we can't wait to see what they have in store for us this year!
Capital's Jingle Bell Ball with Coca-Cola will see some of the world's BIGGEST hit music stars descend on the capital on Saturday 3rd and Sunday 4th December. Tickets sold out in under an hour, so now your only way in... is to win! Keep It Capital for your chance to win tickets - good luck!