"They're A Lovely Family": Jesy Nelson Gets The Seal Of Approval From Jake Roche's Family
12 May 2015, 10:16
Little Mix's Jesy has officially met Jake from Rixton's parents – it's getting serious!
Jesy Nelson and Jake Roche are fast becoming our favourite pop couple – and it's getting pretty serious as she's met the parents!
When the Little Mix girls came in to Capital Jesy told Max that she wouldn't change her boy, after he was inspired to hit the gym when he saw their tour dancers physiques.
She said, "He's lovely the way he is! He's got a six pack! He's tiny, he's so skinny, bless him – he's perfect, I don't think he needs to change."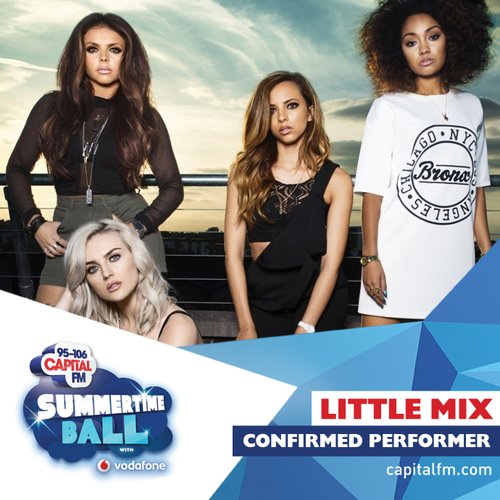 Perrie Edwards added that the Rixton lad makes the perfect partner for her bandmate because they're both so similar. "They're so alike, and that's what's amazing about them. They're crazy, I've never seen anything like it when they're together. It's so nice."
When Jesy was quizzed about whether Jake had taken her to meet his mum and dad yet, she replied, "I have! They're so lovely! [Coleen Nolan] came to see our shows before I'd even met Jake, which was so strange. But they're so lovely, such a lovely family."
N'aww!