WATCH: The Show Must Go On! Little Mix's Jesy Nelson Performs In A Wheelchair
25 May 2016, 09:16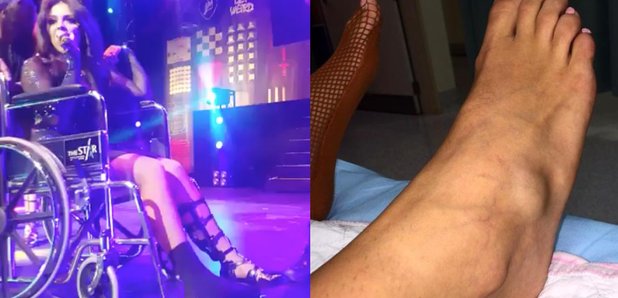 Brave Jesy proved it would take more than a (very painful) torn ligament to stop her performing!
If there's one thing that can be said about Jesy Nelson, it's that she's definitely a trooper - following her VERY painful torn ankle ligament injury, Jesy STILL managed to perform on her Singapore date... in a wheelchair!
Jesy injured her foot during a performance in Kuala Lumpur on part of Little Mix's Asian leg of their 'Get Weird' tour, so had to miss the final few songs, but was back for their final Asian date against all the odds.
Aww bless look at Jesy,she looks so haapy in her wheelchair @LittleMix @CLAUDIM4R #MixersAreProudOfJesy pic.twitter.com/Mh9RIk7e8l

— I Love Little Mix (@XMixerForLife) May 24, 2016
Jesy has been on crutches and was wheeled around the stage in a wheelchair by her dancers after she tore the ligament in her ankle – and it looks SO painful! Earlier in the week, Jesy posted a photo of her foot on Instagram – which has pretty much developed a second ankle at the point where she tore the ligament, assuring fans that she's resting up.
Jesy posted, "Oh god guys it's always me. So so gutted I couldn't perform for the last part of the KL show tonight! Thanks to my 3 amazing girlies for carrying on without me!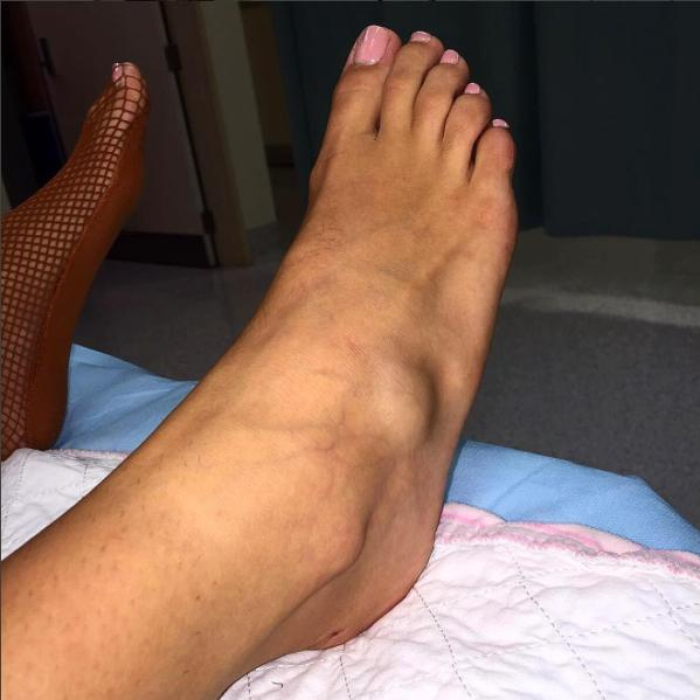 "Torn the ligaments in my ankle but resting up for the Singapore show on Monday... Just maybe no dancing for me. Can't wait to see all you Singapore mixers!"
Earlier on in the tour, Little Mix had to cancel two shows on their Get Weird tour after Jesy was taken ill but thankfully she was back to performing for the rest of their dates.
We hope Jesy has a swift recovery – that ankle injury looks SERIOUSLY painful!