"We Haven't Spent A Day Apart": Rixton's Jake Roche Is Too Cute About Jesy Nelson
18 May 2015, 11:16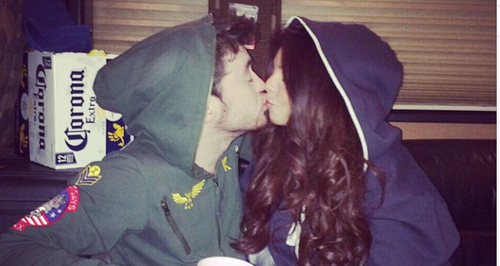 They're our favourite pop couple, and you will literally MELT when you hear what Jake Roche has to say about his Little Mix love.
We're totally taking some of the credit for one of the cutest pop couples of the past year – Rixton's Jake Roche met Little Mix's Jesy Nelson backstage at the Summertime Ball last year – and the pair haven't spent a day apart since!
They've kept us aww-ing with their stream of ridiculously loved-up selfies ever since, and Jake's latest interview about his girlfriend is one of the loveliest things we've ever heard.
Jake told The Metro, "This is my first serious relationship and it's as hard as you make it. Jesy knows that I was happy having fun, but sometimes someone comes along and I go with the flow and see what happens.
"I do believe if you can find someone it is better to experience it with someone."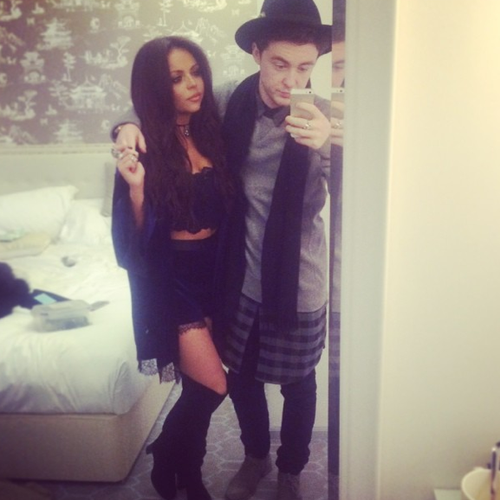 Jake's also pretty much the perfect boyfriend thanks to advice from his mum, Coleen Nolan. He explained, "My mum has told me to always look after a woman, so me and Jesy try and go on as many dates as we can and have as much fun as possible.
"We haven't spent a day apart since [we met]. It's very strange. This is my first serious relationship that I have been in, but we trust each other completely.
"It's easy as well because we are both in the same line of work and we understand the pressures and help each other out."
#RelationshipGoals or what?