Little Mix's Stylist Says Their Look Is Led By "Personalities" Not Fashion
15 April 2013, 13:30
The 'DNA' singers are not a "slave" to their choices and always collaborate on their look.
Little Mix's stylist Alexis Knox has revealed that the group's style is based on their own personalities and says they are not a slave to fashion.
The four-piece are also said to work in full collaboration with Alexis, who claims he never attempts to push his ideas on the girls.
"The girls aren't led by fashion, they're led by their personalities and their taste," she told SugarScape. "They're not slaves to fashion, it's really cool - they understand personal style first and foremost.
"So when I work with the girls, I don't go 'This is what you're wearing today', it's 100% a collaboration."
The former X Factor champions are often seen in an array of colourful and eccentric outfits – something with Alexis says shows their confidence.
"Their style isn't to everyone's taste, but you have to celebrate that they're young and have the confidence to express themselves," she added. "They're just having fun."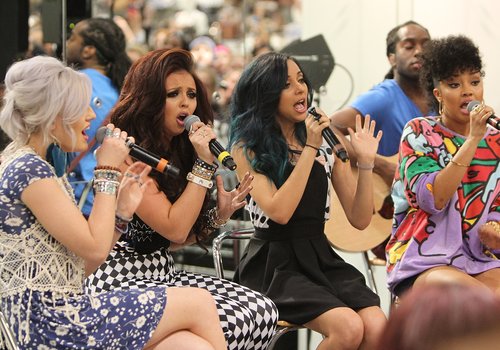 "Their message is individualism, be proud to be who you are and express yourselves so I think it's really refreshing and a good thing for the pop industry to have."
Meanwhile, the group also recently showed off their new hairstyles in the music video to new single 'How Ya Doin'?'.
Fans can also ask all about their style by taking part in Capitalfm.com's exclusive webchat with the girls later today (15th April) at 4pm.