WATCH: Little Mix Getting Attacked By A Bug On Stage & Totally Losing It Is HILARIOUS
11 August 2015, 11:36 | Updated: 13 August 2015, 10:31
Little Mix Bug in Hair
02:52
This is one bug that is NOT a fan of Little Mix. Watch as the girls run for their lives from a giant flying bug - whilst trying to perform 'How Ya Doin?'.
We've all been there, one minute you're entertaining thousands of peeps on stage and the next a giant bug sets out on a mission to ruin your performance. (Or maybe we haven't…)
Poor Perrie, Leigh-Anne, Jesy and in particularly Jade from Little Mix (who ended up with the creepy crawly in her hair) soldiered on like troopers as they continued their acoustic performance of 'How Ya Doin'?' despite being attacked by a giant bug, whilst on stage for a gig in Pheonix, USA.
CHAOS broke out amongst the girls after Leigh-Anne was the first to notice the giant insect, and ran off stage... Luckily a kind camera man and knight in shining armour - well a burgundy t-shirt, came to the rescue - and we all owe him the lives of Little Mix, thank you!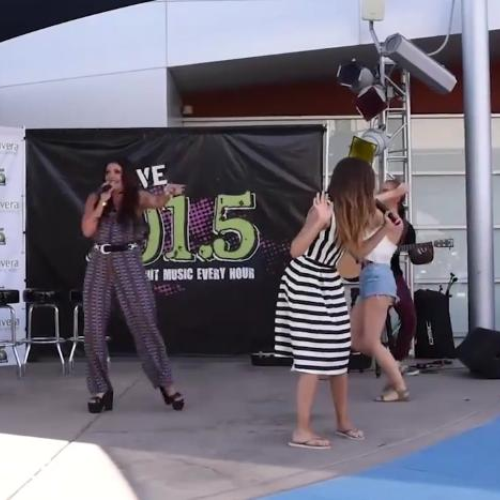 "I tried to whack it out with my shoe" Perrie tells Jade who managed to harbour the bug in her hair throughout the second half of the performance, "you're like the Jack to my Rose" Jade thanks Perrie as the girls set some major FRIENDSHIP GOALS.
You May Also Like...