WATCH: Little Mix Will Be Mixing Up One Of Their BIGGEST Hits At The BRIT Awards 2016!
24 February 2016, 18:38
We catch up with the girls with just HOURS to go before the performance of their lives.
The Little Mix ladies are promising their BIGGEST ever performance when they hit the stage for the BRIT Awards tonight, and say they reckon it might be the BEST line-up the show's had!
PLUS... the girls tell us backstage at the BRITs that they've changed up one of their most popular songs for tonight's performance. Just hit play on the video above!
The girls are among a HUGE list of names hitting the stage at London's O2 Arena tonight for this year's BRITs ceremony - including Adele, Justin Bieber and Rihanna.
Little Mix chatted EXCLUSIVELY with Capital ahead of the big awards show, where they're up for both British Artist Video Of The Year AND Best British Single With Capital for 'Black Magic', and reveal they know fans have their back going into the event.
"Even if we don't win, the fact that we were just nominated is amazing," Little Mix's Jesy revealed exclusively to Global's Kevin Hughes. "We're up against some incredible artists so it is going to be hard, but one of them is fan-voted so we're kind of clinging on to that.
"We know that our fans are incredible. But you know even if we don't, we're performing and it's a dream come true so we just feel very lucky."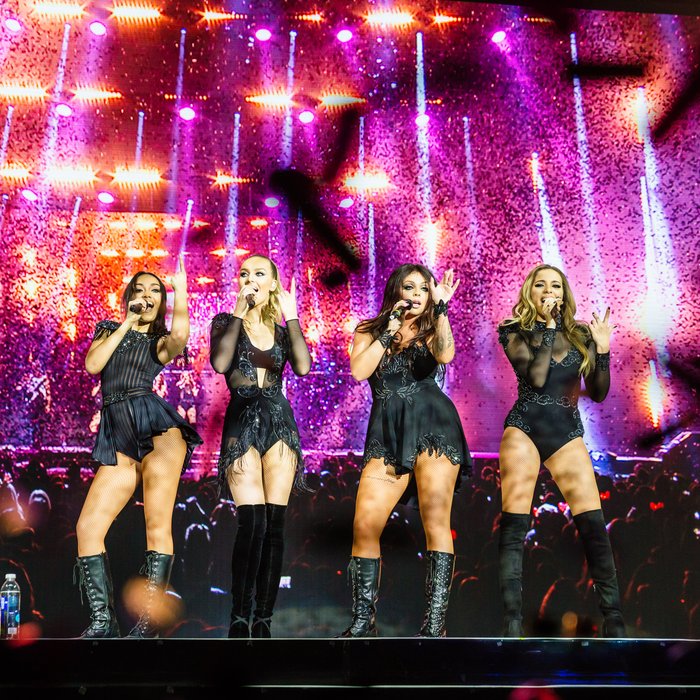 Picture: Gobinder Jhitta
The girls went on to say how incredibly lucky they feel getting to share a stage with some of the biggest names in music right now (erm, this INCLUDES you, ladies!).
"No disrespect to the other years but I feel like we're getting to perform one of the best years. Rihanna, Adele, Justin Bieber, they're huge," Jesy added. "I can't believe we're on that line-up. It's crazy!
"It's gonna be one of the biggest performances we've done ever. We're going to give it our all."
The BRIT Awards 2016 takes place today (24th February) at London's O2 Arena and you can follow ALL the action right here and by following us @CapitalOfficial on Twitter.
You may also like...