WATCH: Little Mix Sing Beyonce, Justin Bieber & MORE In 'Get Weird' Tour Mash-Up!
15 March 2016, 10:05 | Updated: 15 March 2016, 10:21
Little Mix Get Weird Tour | Mash Up (Covers) and Salute (13th March, Cardiff)
08:46
The girls are loving EVERY minute. And obviously they #slay it every time.
Little Mix are MORE than happy to show off their quirky sides on the road for their 'Get Weird' tour and prove just that in an AMAZING mash-up that features halfway through the show!
The girls kicked off their latest world tour at the weekend and their setlist of COURSE features all the Little Mix favourites and album cuts you'd expect, as well as a SUPER special mash-up featuring TWO Beyonce songs, FTW!
The mash-up kicks off with classic anthem 'Apache' by the Sugarhill Gang (for all you Fresh Prince Of Bel-Air lovers out there) before moving into Beyonce's 'Crazy In Love' and letting the girls fly their sass flag SKY HIGH.
Next up is a cover of Lethal Bizzle's 'Fester Skank', a dance breakdown to Justin Bieber and Jack U's 'Where Are U Now' and then ANOTHER Queen Bey track with 'Ring The Alarm'. And it's clear the girls love EVERY minute.
The girls ALSO did Drake proud on their tour when they cracked out a quick cover of 'Hotline Bling' mid-way through their performance of super sassy single 'How Ya Doing?' - watch the girls in action below: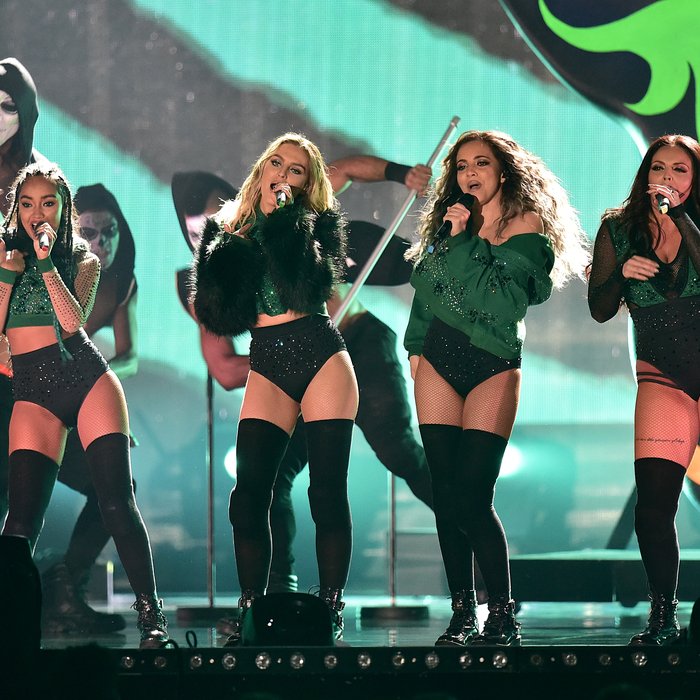 You may also like...